Stand with the women of El Salvador with a 'key of freedom'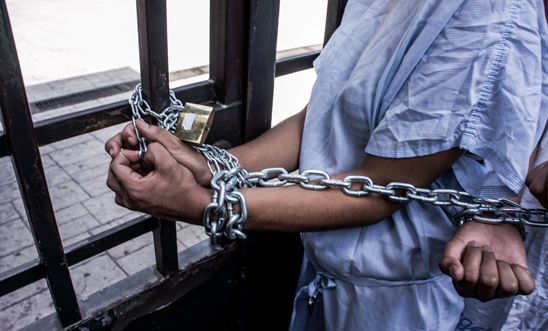 Women in El Salvador who are believed to have broken the country's strict abortion laws face decades in prison.
Many women are imprisoned right now simply for being accused of terminating a pregnancy – many of them having suffered pregnancy complications, miscarriages and stillbirth. They need support, not a prison sentence.
We want to show the women in prison as well as the El Salvadorian government that people around the world want El Salvador to stop punishing women for abortions and pregnancy complications.
To visualise this, we're creating an international sculpture that will be given to the Minister of Justice and Public Security in El Salvador, who has the power to free these women. On the sculpture will be tied 'keys of freedom' – representing the people around the world who would like to unlock the prison doors for these women. It will be a global representation of the support for their rights.
Will you help us add UK 'keys of freedom' to the sculpture?
All you need to do is:
Write your name on a strip of fabric or ribbon
Create a key from paper or card by drawing around a household key
Tie the key on to the ribbon.
Post your ribbons to:
Key of freedom
Sara Rydkvist
Amnesty International UK
17-25 New Inn Yard
London
EC2A 3EA
We will collect ribbons until Tuesday 20 October.
El Salvador's abortion laws
In El Salvador, abortion is a crime even if the mother's life and health is at risk and if the pregnancy is the result of rape or incest. Women who miscarry or have stillbirths can be charged under the anti-abortion laws. Many of these women face sentences of more than 30 years.
We're campaigning for El Salvador to stop discriminating and punishing women, denying their right to healthcare and in some cases their right to life.