Malvern
After 25 brilliant years, we have left our shop on Edith Walk Great Malvern but are happy to report we should be reopening on Church Walk, Great Malvern early in 2024. Please keep checking back for updates. We will be looking for volunteers, stock and customers and look forward to seeing one and all once we are open!
If you would like to get in touch whilst we are closed, please email: books@amnesty.org.uk
Opening hours:
TBC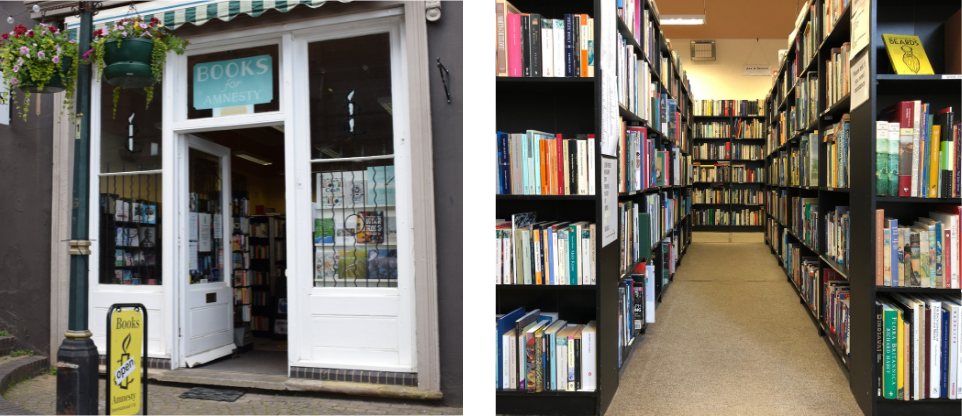 We are always looking for people to join our volunteer team..

---
Follow Us:
To stay up-to-date on the very best of our new arrivals, as well as the latest news and promotions, follow us on:

 @booksforamnestymalvern
 @booksforamnestymalvern
---
Events and Promotions:
Our shop often gets involved with local events and offers promotions. Be sure to check in regularly to see what's on offer – or follow our social media accounts for the latest news. 
---
How to find us:
TBC
---
Accessibility:
To be updated soon with the new shop opening. 
---
Donations & Collections:
See here soon!
---
Buy online:
The Amnesty Bookshop Great Malvern on Abe Books to be returning soon.
---
Contact us:
If you want to get in touch about any of the above or have any other questions, we'd love to hear from you. 
Email us: malvernbookshop@amnesty.org.uk  
Call us: TBC