Youth Advisory Group Recruitment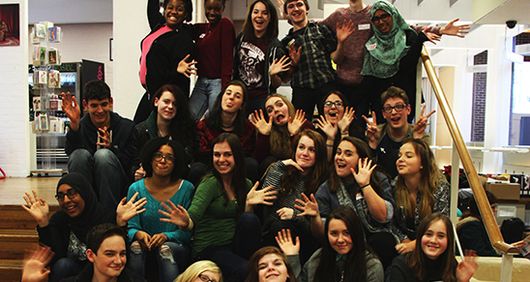 Youth Advisory Group - Recruiting now
Every year we recruit a small number of youth group members to give us their views on our work. It's not only really useful for us but is a great, confidence building experience for the young people involved. 
Deadline for applications is the 6 November 2015.
Induction meeting is the 12 December.
Here's what a previous Youth Advisory Group member said about his experience:
"There is something to be said about being surrounded by a group of similar aged like-minded people, all striving to achieve the same objectives.  The atmosphere of these meetings is great, and the staff at the Amnesty International UK are so welcoming.  Being part of the Youth Advisory Group is a once in a life time opportunity, with the ability to make a difference on the world with brand-new friends.  The diversity of people you meet and tasks you work on is unbelievable, and with so many different experiences there is never a lack of ideas to hand!  I would recommend the Youth Advisory Group to anyone, it has certainly changed my life."
Downloads