Youth Advisory Group 2016-17: Applications open now!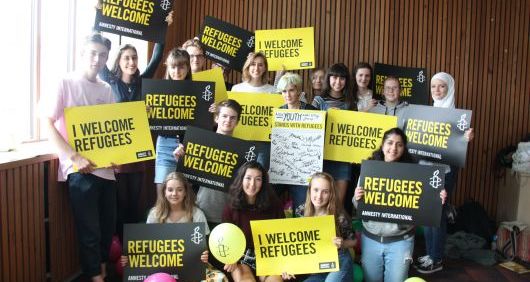 Youth Advisory Group 2015-16 © (c) AIUK
Want to help Amnesty develop its work?
Want to meet other youth group members?
Free to come to London on the 26th November?
Apply to be on AIUK's Youth Advisory Group!
Recruitment has now started for Amnesty's Youth Advisory Group. Each year we recruit a small number of youth group members to give us their views on our work such as campaigns, mailings, our website and how we can get more young people involved in Amnesty.  
Who can apply?
Up to 2 members from each youth group can apply.  We like get a good spread of people from across the UK.  This great opportunity is for committed members of youth groups aged 14 and over
How do I apply?
Download and fill out the form below and post or email it to us by 24th October 2016.
Downloads