Urgent Action update: Young men appealing deplorable sentence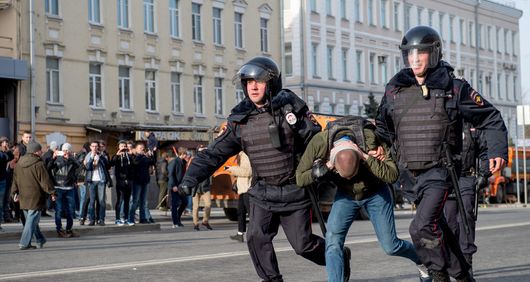 © ALEXANDER UTKIN/AFP/Getty Images
Yan Sidorov, Vladislav Mordasov and Viacheslav Shashmin were convicted on 4 October under fabricated "mass disturbances" charges. Viacheslav Shashmin received a three-year suspended sentence. Yan Sidorov and Vladislav Mordasov were sentenced to over six years in prison and are appealing their sentence.
They are prisoners of conscience and must be released immediately and unconditionally. The sentences of all three must be overturned, and allegations of torture and other ill-treatment effectively investigated.
Yan Sidorov and Vladislav Mordasov were arrested on 5 November 2017 when they were preparing to hold a picket in front of the Rostov regional government building in support of dozens of Rostov citizens who had lost their houses in mass fires in July-August 2017.
Viacheslav Shashmin was arrested outside a block of flats some distance away. He maintains that he did not take part in the picket. Both Yan Sidorov and Vladislav Mordasov have complained of torture and other ill-treatment by police to extract their "confessions". Their allegations have been ignored, in violation of their rights and of fair trial principles.
PLEASE TAKE ACTION before 27 November 2019.
Please write using your own words or the template letter provided in the attached documents, in English, Russian or your own language, to the listed address as soon as possible: 
Prosecutor General of the Russian Federation
uriy Yakovlevich Chaika
Prosecutor General's Office
ul. B.Dmitrovka, d.15a
125993 Moscow GSP- 3
Russian Federation Fax: +7495 987 58 41/ +7495 692 17 25
Twitter: @Genproc
Please check with the Amnesty office in your country if you wish to send appeals after the deadline.
Downloads