The truth about safe and legal routes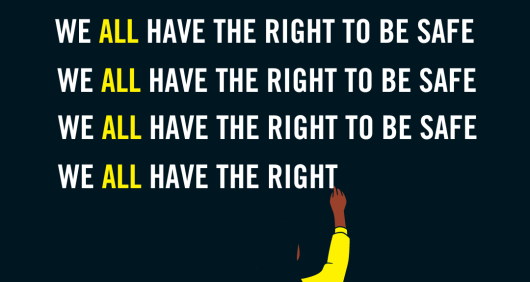 There are many things said for and against what are called safe and legal routes.
To add to the confusion, Government Ministers repeatedly claim to favour and provide them even while doing the opposite. It can, therefore, be hard amidst all the noise to identify and hold on to what is true.
So, here are some truths…
First, a general definition of a safe and legal route
A 'safe and legal route' to the UK means a journey that is formally approved by the UK Government. That generally means that Home Office immigration rules permit the journey without a visa; or the journey is made with a visa granted for the purpose of making it.
A journey under other circumstances is not by a safe and legal route. This does not mean the journey is necessarily either unsafe or unlawful. Nor for that matter, is a journey by a safe and legal route necessarily safe – though certainly it will normally be safer than an alternative.
Here then are four truths…
TRUTH 1: The Government allows nobody to make a claim for asylum in the UK unless they are physically present in the UK
This is longstanding Government policy. The Nationality and Borders Act 2022 passed only last year made that policy into law.
TRUTH 2: It is impossible to come to the UK for the purpose of seeking asylum in any way permitted by the Government's immigration rules
The rules require anyone from a country, from which any significant number of people seek asylum come to the UK, to obtain a visa for their travel.
However, those rules provide no visa for anyone to come to seek asylum. If someone applying for a visa is thought to want to seek asylum, the rules provide for a visa to be refused – or cancelled if it has been granted.
TRUTH 3: The Government makes almost no safe and legal route available to any refugee other than someone from Ukraine
The Home Secretary has created two visa routes for people to receive asylum in the UK from the war in Ukraine – one is based on having family in the UK, the other on having someone in the UK willing to provide a home.
There is also a visa route for Afghans who have previously worked for the UK Government (including the British Army) and can show serious risks to them in Afghanistan because of this.
And the partners and children of people granted asylum in the UK may apply for a visa to be reunited in the UK – though the Nationality and Borders Act 2022 was passed to close or significantly obstruct this route to most people who would otherwise be eligible for it.
Otherwise, there are no visa schemes for anyone fleeing persecution to apply to receive asylum in the UK – no matter what family or other connection the person may have here.
A few hundred refugees may be selected each year to be resettled to the UK from other countries where they've sought asylum. Nonetheless – except for Ukrainian nationals – near all the contribution made by the UK to taking any share of responsibility for providing asylum depends on refugees making journeys that are likely to be dangerous and controlled by people smugglers.
TRUTH 4: Seeking asylum from persecution is lawful – refugees don't need anyone's permission to do so
This really ought not be hard to understand. The Refugee Convention is to give effect to the right of everyone:
            "…to seek and to enjoy in other countries asylum from persecution."
The Convention was made in 1951, in the wake of the systematic murder of millions of Jewish people – several of whom had been prevented from seeking safety including in the UK from the Nazi regime that then murdered them.
The Convention requires all countries to share in the responsibility of providing asylum to refugees – not just countries that border conflict or repressive regimes.
And it does not, therefore, require refugees to seek asylum in any particular country – whether or not that country is labelled a 'first' or 'first safe' country. But it does prohibit penalising refugees for crossing borders without prior permission merely to seek asylum.
What this all means…
It is a Government choice to require refugees wishing to seek asylum in the UK to rely on dangerous journeys and people smugglers.
In doing so, it is not so very different to its predecessors. But what is different is its determination to inflict hate and punishment upon refugees for making the journeys its policy requires them to make.
It is no good Ministers or anyone else suggesting people should seek asylum elsewhere. That is not what law or fairness requires. And although relatively few people do seek asylum in the UK, some people – who have experienced violence and hate in other countries or who have family or other connection to the UK – will continue to do so.