Testimonies - Life in Syria's Saydnaya Prison; a human slaughterhouse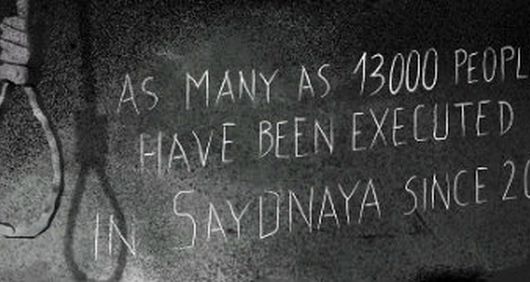 Saydnaya Military Prison is a human slaughterhouse. Since 2011, thousands of people have been extrajudicially executed at Sadynaya in mass hangings, carried out at night and in the utmost secrecy. Many other detainees at Saydnaya have been killed after being repeatedly tortured and systematically deprived of food, water, medicine and medical care.
Amnesty International interviewed 31 men who were detained at Saydnaya, four prison officials or guards who previously worked at Saydnaya, three Syrian former judges, three doctors who worked at Tishreen Military Hospital, four Syrian lawyers, 17 international and national experts on detention in Syria and 22 family members of people who were or still are detained at Saydnaya.
Names have been changed to protect identities.