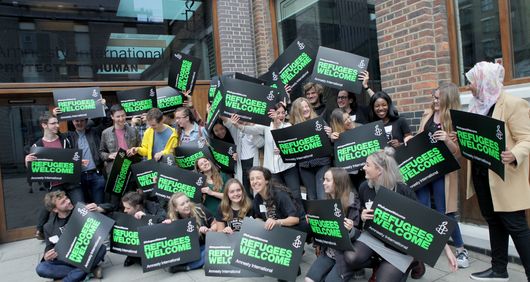 Students at Action for Change 2016
Amnesty International UK and Student Action for Refugees (STAR) have joined forces for a week of action calling on the UK Government to stop seperating child refugees from their families! 
Check out the Activist toolkit below for more information and order your campaign materials pack by Wednesday 8th February by completing this form.
Please note all completed actions must be returned to the Amnesty UK office by the 17th March 2017.
If you have any questions, please contact Ruth at Amnesty on ruth.taylor@amnesty.org.uk or Emily at STAR on emily@student-network.org.uk
From everyone at Amnesty and STAR, we wish you a fantastic Action Week and look forward to seeing what you get up to.