Outcome: Withdrawal of Urgent Action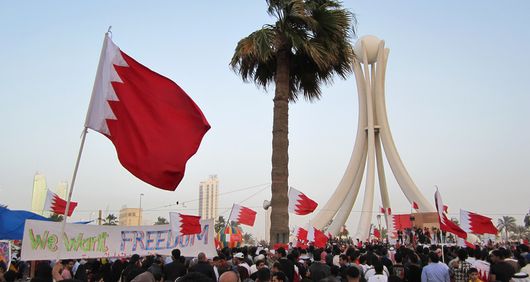 In light of new information, Amnesty no longer believes Osama Muhana al-Tamimi has been targeted or harassed by the government in 2019.
Background:
Osama Muhana al-Tamimi is a former elected member of the Bahraini Parliament. While in parliament, he gave speeches and made statements defending the rights of Bahraini dissidents. According to past reporting in Bahrain's independent al-Wasat newspaper and Bloomberg, his personal business was attacked by gunfire after he made statements critical of the government.
In 2019, Amnesty International received allegations, backed by a number of corroborative facts, supporting documents, and sources, that an incident of arson at his business, a criminal prosecution for forgery, and a travel ban imposed on Osama al-Tamimi were acts of government reprisal for his political positions. It was further alleged that he was in need of urgent medical care abroad, due to a health crisis brought about by his detention, and that in 2017 he had been blackmailed to pay a bribe, in order to avoid further prison time on charges of insulting a police officer. However, in light of new information obtained, Amnesty no longer believes any of this to be the case.
Osama Muhana al-Tamimi remains on trial for charges of forgery. Bahrain remains under legal duty to uphold his rights to due process and access to adequate medical care at all stages of the criminal procedures.
No further action is requested, many thanks to all who sent appeals.
Downloads