Local groups July monthly action: Free Born Samnang and Sok Sam Oeun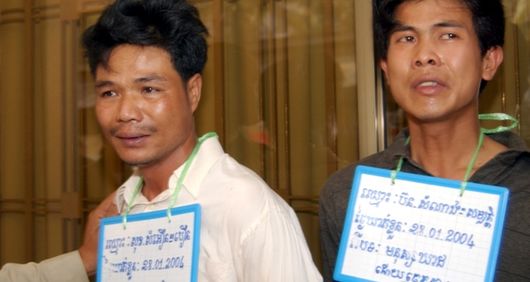 Born Samnang and Sok Sam Oeun were sentenced to 20 years in prison for the murder of Chea Vichea, the president of Cambodia's Free Trade Union. 
They were convicted following an unfair trial and seriously flawed criminal investigation - both men have strong alibis and there is no direct evidence linking them to the crime, apart from a confession extracted under duress.
Following an international campaign the men were released in late 2008. But on 27 December 2012, the Appeal Court upheld the original verdict and sent them back to prison. No new evidence was heard.
Downloads