Local Group Activity Pack September 2015: Real Lives Autumn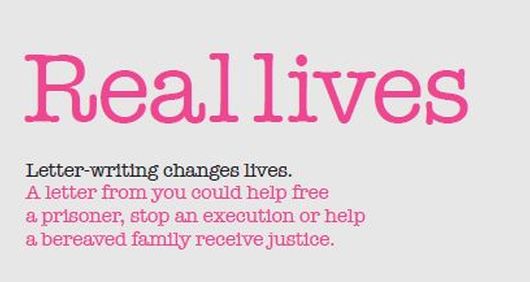 Letter-writing changes lives. A letter from you could help free a prisoner, stop an execution or help a bereaved family receive justice. This edition of Real Lives is produced for readers and local groups wishing to write more letters in support of individuals at risk.
You can order printed copies via activism@amnesty.org.uk or by calling 020 7033 1777.
Downloads