Local Group Action - May 2015 - Global Day of Action 26 June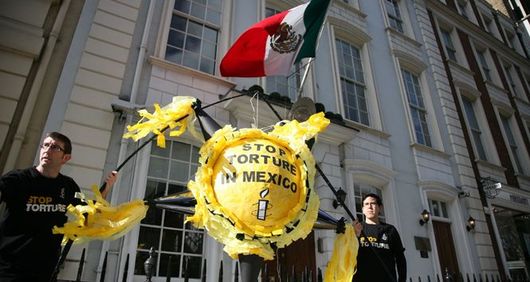 On 26 June, Amnesty International is holding again a Global Day of Action to mark the UN International Day in Support of Victims of Torture. Amnesty supporters all over the world will organise sponsored walks and runs to show solidarity with victims of torture worldwide and to 'Stop Torture One step at a Time'. 
Organising a sponsored walk or run is easy. All you need to do is plan a route, recruit some walkers or runners and then start getting sponsors. Make sure you tell everyone about the Stop Torture campaign when you ask for sponsorship and encourage them to take an action. To join in with the global day of action ideally your events would take place on June 26th but anytime that week or the summer term is fine if that's better for you.