Lesson plan and resources: Youth Awards Photography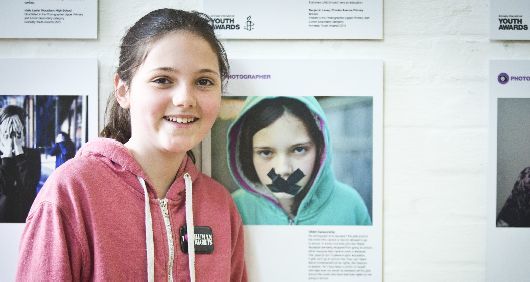 Ruby Telling, Rhodes Avenue Primary School, with her shortlisted photograph entitled 'Child Censorship' © AI/Carmen Valino
What makes a powerful human rights photograph? How can students take photographs that capture human rights issues in the UK today?
This lesson plan and resources aim to help students answer these questions by exploring human rights photojournalism.
The activities in this lesson plan can be used to prepare students to enter the Photography strand of Amnesty International's Youth Awards, to find the best young human rights photographer in the UK. The award is run by Amnesty International UK .
Downloads