January 2014 youth mailing - Tibetan monk action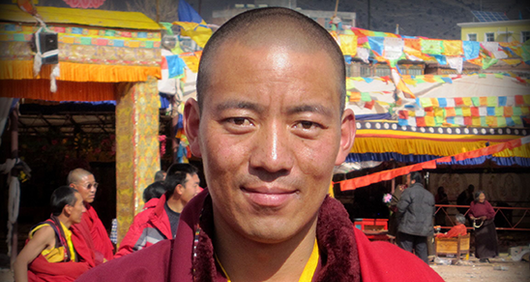 Karma Tsewang is a well-respected monk in charge of a Buddhist monastery in an area of north-west China called Qinghai Province. Whilst travelling for business he was taken by the Chinese authorities. 
His lawyer says that he is being held on suspicion of 'endangering state security' but the authorities have not given details of what this may relate to. He is currently being held at an unknown location in Chengu, south-west China.
Protestors arrested
After his arrest, 4,000 people signed a petition demanding his release. On the 10 December 2013, 600 people, including monks from Karma Tsewang's monastery, held a demonstration. They were warned that he would face even more severe punishment if they continued the protest. Even though they did end the demonstration 16 monks were detained on the 20 and 21 December 2013.
On 23 December 2013 Karma Tsewang's lawyer tried to see him but the authorities refused.
They also warned Karma's family and those of the other 16 monks not to hire lawyers or they would face arrest themselves.
Take action
Please download the casesheet below and write to the authorities demanding that Karma Tsewang is not tortured and the other 16 monks are immediatly freed.
Downloads