Groups activity pack, May 2014 - Mahdi Abu Dheeb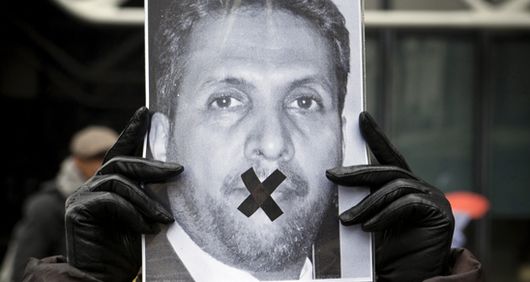 Mahdi: imprisoned for calling for a strike
Mahdi Abu Dheeb is a prisoner of conscience in Bahrain. He's a teacher and former president of a teaching union. In 2011, amid widespread unrest and calls for governmental reform in Bahrain, Madhi and his colleague called on members of their union to strike in support with those protesting for reform.
As a result of calling for a strike, Mahdi was charged with
Halting the educational process
Inciting hatred of the regime
Attempting to overthrow the ruling system by force
Possessing pamphlets
Disseminating fabricated stories and information.
Mahdi is still in prison. He has been denied medical treatment that he urgently needs, in part for injuries sustained from torture he was subjected to in detention.
We're continuing to call for Mahdi's release
We are calling on Bahrain to release Mahdi immediately and unconditionally.
In addition, we are also calling for
Medical treatment for Mahdi. Mahdi sustained serious injuries while in detention, including broken ribs. His daughter says that the prison authorities have played 'a cat and mouse game' in allowing him treatment he urgently needs.
A full investigation into Mahdi's claims that he was tortured in police custody. We want authorities in Bahrain to investigate Mahdi's allegations of torture and ill-treatment, and bring those responsible to justice.
What we'd like you to do
We'd like you to sign an action card for Mahdi, which we will deliver en masse to the Bahrain Embassy.
Downloading/ordering action cards
Download the action card below and print it out - or order from TFS using code TU343 - and sign it.
We will be collecting signed cards until the autumn of this year. If you have contacts with local union branches, schools, or trades councils, please encourage them to download/sign/distribute the cards.
Returning action cards
Return action cards to Shane Enright, trade unions contact at Amnesty UK:
Shane Enright
Amnesty International UK
The Human Rights Action Centre
17 - 25 New Inn Yard
London
EC2A 3EA
For more information please contact Shane directly.
Email: shane.enright@amnesty.org.uk
Phone: 020 7033 1569