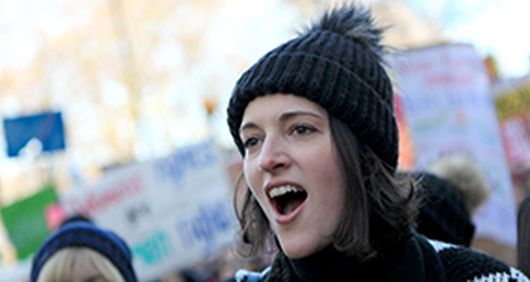 The UK will hold a General Election on 8 June 2017.
We want to ensure the next UK government and parliament are supportive of human rights and work to protect them in the UK and internationally.
Imagine if all MP's elected in June knew about the people in their area who cared about human rights and knew you would be working with them to promote these values in the next parliament – this is a very powerful message.
You and your group can use the time from now until the election to raise your voice for human rights.
Here are some resources to help you do this:
Group Campaign Update: An overview of the election and how your group can get involved.
Our manifesto recommendations: A briefing on the most pressing issues for political parties to consider when preparing their manifestos
Template letters: to send to your Prospective Parliamentary Candidates (PPCs)
England, Wales and Scotland:
Northern Ireland:
Raise Your Voice placard: Print off and take a photo with your PPC
FAQs: What you need to know about campaigning during the General Election