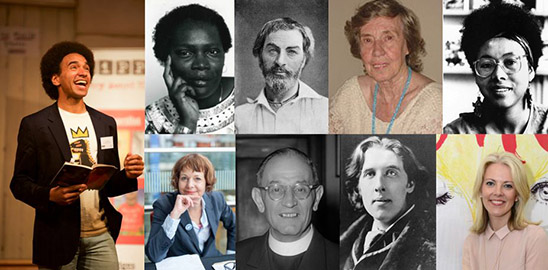 (clockwise) Joe Coelho, Pat Parker, Walt Whitman, Elsa Wiezell, Grace Nichols, Sarah Crossan, Oscar Wilde, Martin Niemöller, Rachel Rooney
Part of the Words That Burn poetry education series for secondary and further education students.
In this session, students watch an inspiring documentary where talented spoken-word artists reveal their urge to write. Students explore the right to freedom of expression and create similes and metaphors for freedom after reading a selection of thought-provoking human rights poetry.
See guidance on safeguarding and copyright.

 Back to main Words That Burn resources page