Book and Activities: In The Sea There Are Crocodiles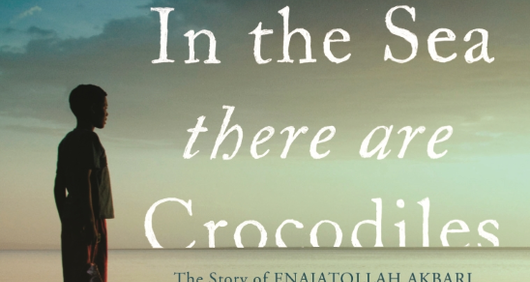 Set in the 1990s, this is the true story of an Afghani boy called Enaiatollah Akbari and his often perilous five-year journey from Afghanistan to Italy, as told to Italian writer Fabio Geda. Enaiatollah is only 10 years old when his mother, out of love, leaves him in Pakistan to fend for himself – her way of saving him from Taliban rule. His family belongs to the minority Hazara people persecuted by the Taliban. And so begins Enaiatollah's long struggle to find a new home, security and education.
The map in the book shows the route of his journey – through Iran, Turkey and Greece before finding a safe haven in Italy – and the text tells of the setbacks, cruelty and also kindness he encounters. His escape includes hiding in the false bottom of a lorry, dangerous border crossings and encounters with traffickers, and serves as a frank and revealing testament to the experiences of a young asylum seeker today.
Downloads