Amnesty International UK's 2022 Homelessness Report: An Obstacle Course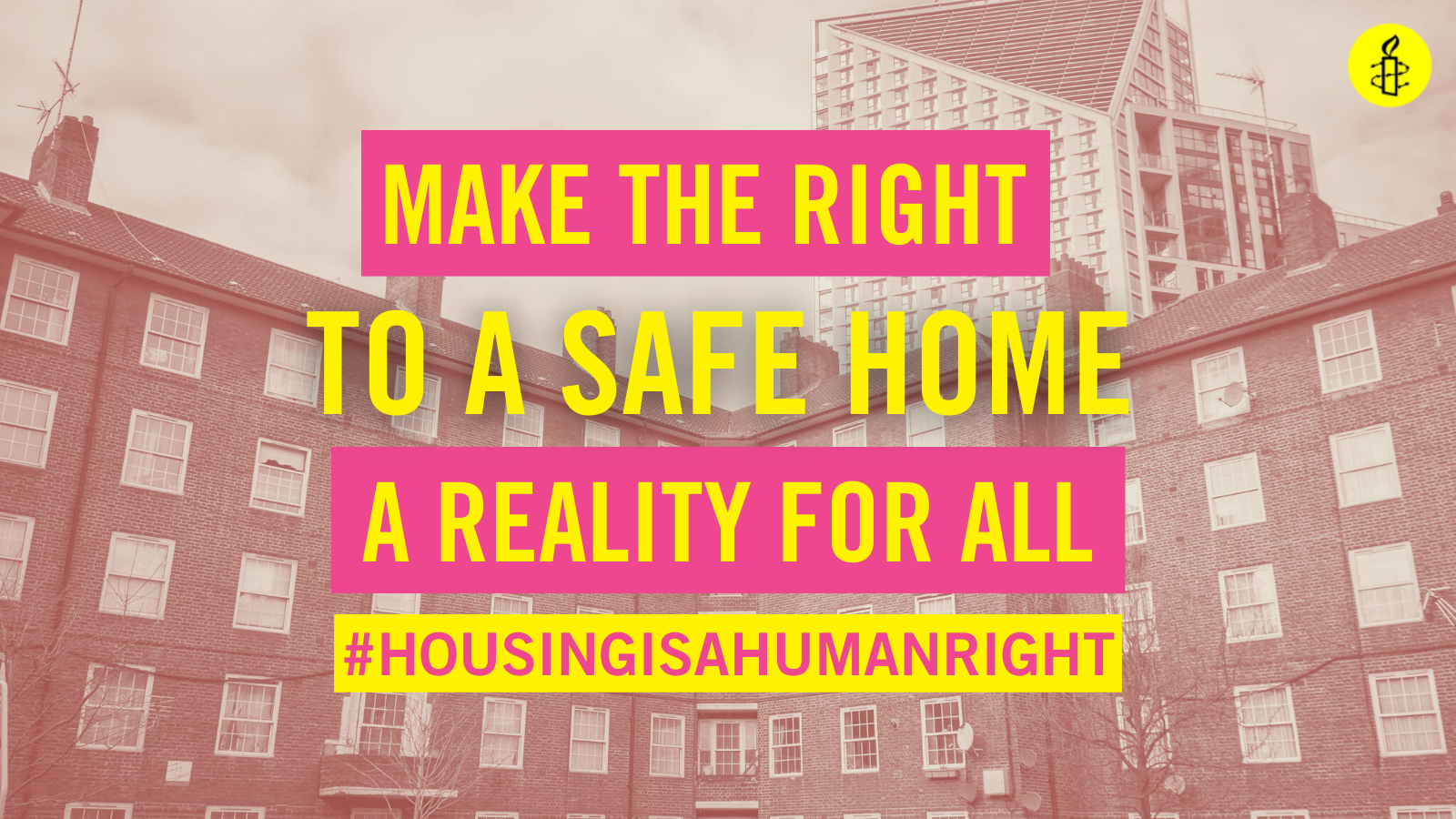 For too long, homelessness in England has been explained as the failure of the individual to cope with the stresses and strains of life. It is high time that we see it for what it is: a failure of the state to guarantee equality of opportunity, equal access to essential services to all and to ensure that no one is left behind.
Most people facing homelessness are not sleeping on the streets. Many are sofa-surfing, sleeping in their cars, on trains or on buses. Others are living in unsuitable temporary accommodation or putting up with poor living conditions because they see no alternative. 
Download our 2022 Homelessness Report: An Obstacle Course here and read our full set of recommendations.
You can also take action here and demand the UK government make housing a reality for all - because housing is a human right.
Housing is a human right - and every person has the right to a safe and stable home.