Action on Khadija Ismayilova - May 2016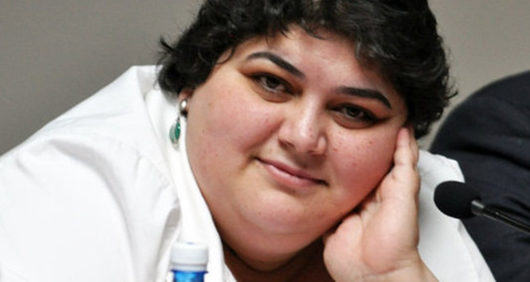 Khadija Ismayilova was locked up by the Azerbaijani authorities for exposing corruption. She is a prisoner of conscience and must be released immediately.
Khadija Ismayilova is an award-winning Azerbaijani investigative journalist and an outspoken government critic. She has published numerous articles exposing human rights violations and corruption at the highest levels in the country. The authorities punished her first by running a prolonged and retaliatory smear campaign in the state-controlled media and later by bringing trumped-up criminal charges against her, including tax evasion, embezzlement and illegal business.
Khadija was detained on 5 December 2014 and was sentenced to seven-and-a-half years of imprisonment on 1 September 2015. The trial, which took place in Baku, the capital of Azerbaijan, was supposedly open, but on several occasions observers were not allowed into the courtroom.
The Azeri authorities are very sensitive to public criticism of their human rights record. Generating media attention is an important way to bring pressure on the regime to release political prisoners. On June 19th, Baku will be hosting the European Grand Prix. This will be a great opportunity to generate media attention in your area.