Zimbabwe: dropping of charges against #ThisFlag pastor must signal break from Mugabe rule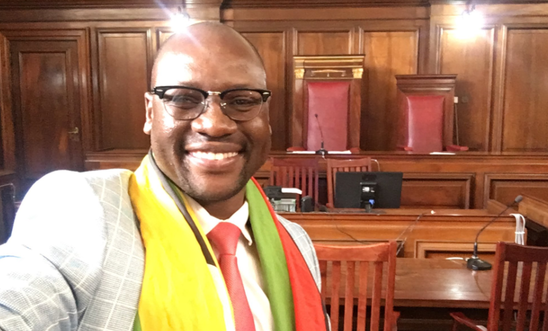 "Pastor Mawarire was an innocent victim of Mugabe's ruthless campaign to criminalise dissent" - Deprose Muchena
In response to the dropping of subversion charges against prominent Zimbabwean pastor and activist, Evan Mawarire, Amnesty International's Regional Director for Southern Africa, Deprose Muchena, said:
"The dismissal of this case affirms Amnesty's long-held position that Pastor Mawarire was an innocent victim of Mugabe's ruthless campaign to criminalise dissent.
"Hopefully the ruling signals a new beginning for the country, where the political repression which characterised Mugabe's rule will no longer be tolerated.
"The task for President Mnangagwa now is to ensure that a culture exists in Zimbabwe in which voices from outside his government are free to air their opinions on an equal platform, without fear of facing criminal charges."
Protest leader
Pastor Evan Mawarire was arrested and charged with subversion and "insulting the national flag of Zimbabwe" on 31 January 2017. He was later released on £224 bail.
Founder of the #Thisflag movement, Mawarire led several anti-government protests in 2016 against corruption, human rights violations and Zimbabwe's declining economy.
He was previously arrested on 12 July 2016 and charged with incitement to commit public violence after leading a national strike on 6 July. He was then released after a magistrate found his arrest to be unconstitutional and dismissed the charge against him.