Yemen: Investigate assassination of renowned journalist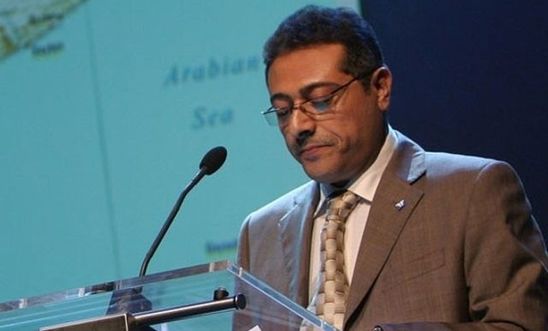 © Oslo Freedom Forum
The Yemeni authorities must set up a prompt, thorough, independent and impartial investigation into today's despicable killing of leading journalist and activist Abdulkarim al-Khaiwani, Amnesty International said.
According to media reports, unidentified gunmen on a motorbike shot Abdulkarim al-Khaiwani dead near his house in the centre of the capital Sana'a today. A former recipient of Amnesty's Special Award for Human Rights Journalism under Threat, he had been imprisoned several times and faced years of harassment under former President 'Ali 'Abdullah Saleh.
Said Boumedouha, Deputy Director of Amnesty International's Middle East and North Africa Programme, said:
"Given the history of intimidation and harassment Abdulkarim al-Khaiwani faced for his outspoken journalism and peaceful activism, his despicable killing today smacks of a politically-motivated assassination.

"We fear that his murder will be perceived as a warning to anyone still brave enough to carry out journalism in Yemen today. It is of the utmost importance that the authorities, including the Prosecutor General, immediately open a thorough, independent and impartial investigation and ensure that those responsible are brought to justice in fair trials without resort to the death penalty."
 
Abdulkarim al-Khaiwani's journalism and activism supported the country's minority Zaidi population and the Huthi political movement. The Huthi movement emerged in the country's Saada province in the early 2000s as a reaction to perceived discrimination during President Saleh's 33-year rule, which ended in 2011. They fought the central government in several armed conflicts between 2004 and 2010.
Since the departure of President Saleh, Huthi armed groups have risen to prominence and have consolidated their hold on the capital Sana'a and the country as a whole in recent months. On 6 February they dissolved parliament and issued a constitutional declaration mandating the creation of a transitional presidential council for the next two years.