World's largest letter-writing campaign launches to support young people facing human rights abuses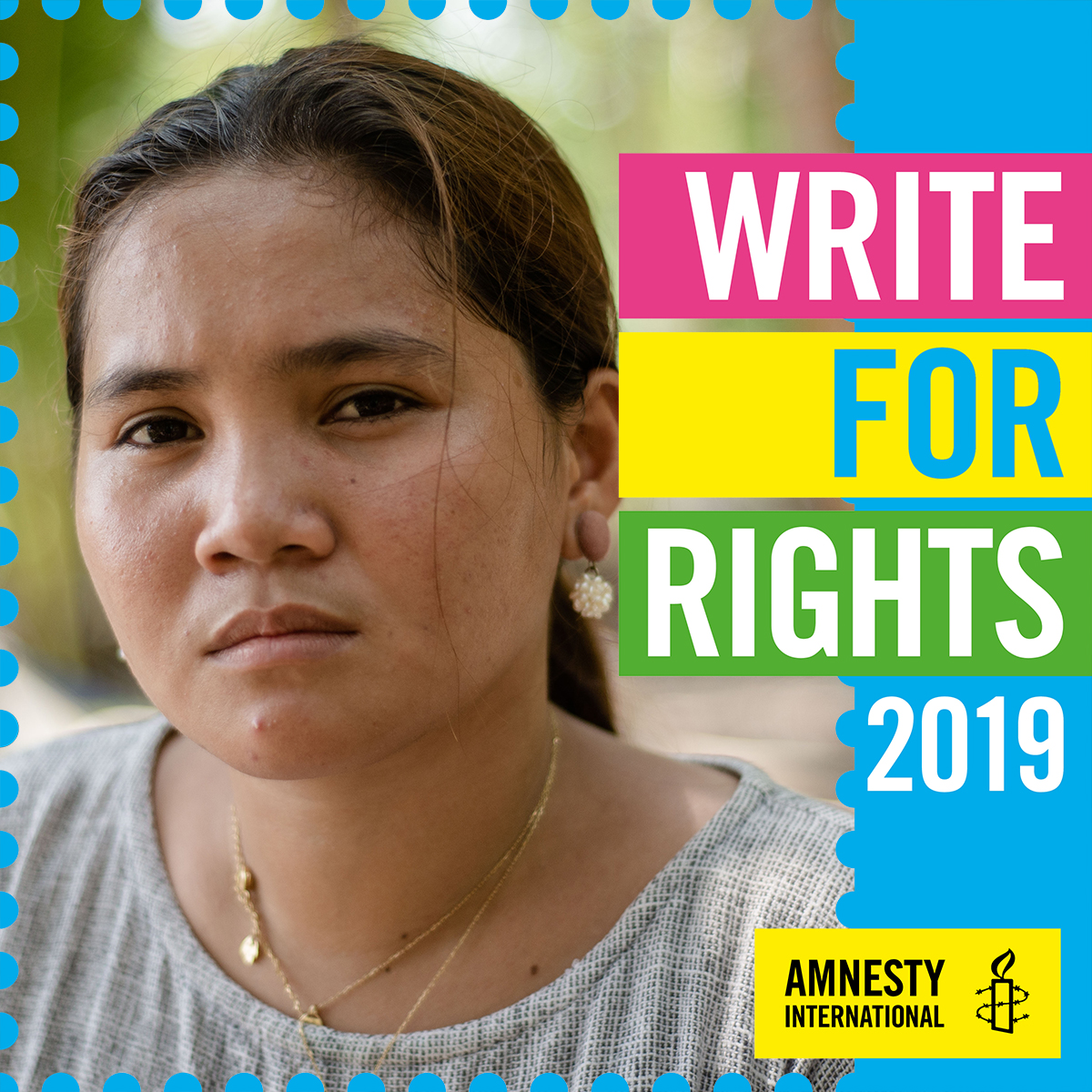 Millions of letters will help end abuses against 12 young people
People receiving support include volunteers arrested for rescuing refugees in Greece and a young Iranian woman rights activist sentenced to 16 years in jail
November marks the 30th anniversary of the UN Convention of the Rights of the Child
https://www.amnesty.org.uk/w4r
Young people are leading change around the world - from confronting climate change to calling for women's rights - and must be protected from human rights abuses, Amnesty International said today, as it launched its global Write for Rights campaign.
The campaign - which will support 12 young people who are making a stand against injustice or facing harassment, torture or execution - launches ahead of the 30th anniversary of the UN Convention of the Rights of the Child (20 November).
Amnesty's Write for Rights - the world's biggest letter-writing campaign that runs every year during November and December - will see millions of messages sent to authorities around the world urging them to protect 12 young people or groups facing abuses, including:
Yiliyasijiang Reheman

, one of 200

Uyghur

people rounded up by the Egyptian government at the order of the Chinese authorities whilst he was studying in Egypt in July 2017. His wife gave birth to their second child three weeks after he went missing. More than two years since he was disappeared, he has still not been found.

Sarah Mardini and Seán Binder

, volunteers for a search-and-rescue organisation in

Greece

who spent more than 100 days behind bars on charges of spying, people smuggling and belonging to a criminal organisation before being released on bail. They could be jailed for up to 25 years.

Yasaman Aryani

from

Iran

, handed a 16-year prison sentence for a peaceful protest for women's rights, in which she walked through a women-only train carriage with her hair uncovered and handed out white flowers.

Marinel Sumook Ubaldo

, from the

Philippines

, who suffered the devastating effects of Typhoon Yolanda, which killed 6,300 people. She is now leading the fight to save her community from the impact of the climate crisis.

Migrant women survivors of domestic abuse,

who find it virtually impossible to access protection in the UK - unable to access public funds, turned away from refuge beds and too scared to report violence to the police for fear of being detained or deported.
Kate Allen, Director of Amnesty International UK, said:
"This year, young people have come out in their thousands to strike, protest and hold authorities to account. Their passion and determination to make the world a safer and fairer place is inspirational.

"But unfortunately, many young people around the world are facing intimidation, jail sentences and even torture for standing up for what they believe in.

"That's why this year's Write for Rights campaign is supporting young people who are facing abuses or leading change in their communities.

"We know that the simple act of writing a letter can have a huge impact on people's lives. Messages of support can be a lifeline to people behind bars or for those facing intimidation. And when letters pile up at the doors of the authorities, they have no choice but to take note.

"Every year, millions of letters help change lives for the better.  We encourage everyone to pick up a pen and paper, send an email or tweet, and help to make a difference to the lives of these brave young individuals."
Last year, nearly six million messages were sent from people around the world as part of Write for Rights 2018. More than 182,000 people in the UK joined the global action and took part. The letters supported women human rights defenders, including: the murdered Rio human rights councillor Marielle Franco; Gulzar Duishenova, who campaigns for the rights of people with disabilities in Kyrgyzstan; and Atena Daemi, who was jailed in Iran for criticising the death penalty.
For a full list of the cases and details on how to take action, visit: https://www.amnesty.org.uk/w4r