Withdrawal Bill: Ministers being given 'blank cheque' to rewrite laws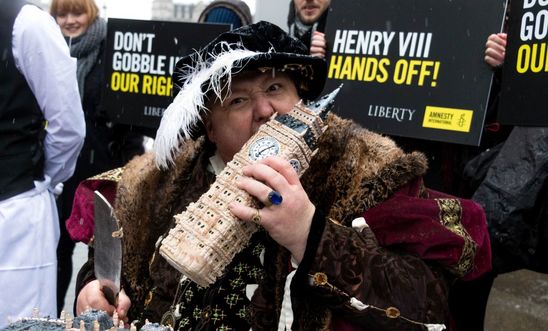 'Ministers are being issued with a blank cheque to rewrite laws and curtail rights on a whim without the proper scrutiny of parliament' – Rachel Logan
MPs must not issue ministers with a blank cheque to rewrite laws and curtail rights after Brexit, Amnesty said as the Government's flagship EU Withdrawal Bill is set to return to the Commons for its final report stage and third reading tomorrow (Tuesday 16 January).
Amnesty warned that this was the last chance for MPs to stop the Bill from granting ministers sweeping "Henry VIII" powers to amend EU-derived laws they deem 'deficient' without the proper scrutiny of parliament. Amnesty has called for a concrete restriction on those powers being used to limit human rights.
When the Bill was debated before Christmas MPs voiced fears that ministers could abuse the virtually unfettered powers it granted them. Amnesty said the Government's amendments - which seek to head off that opposition by appearing to limit powers to a list of situations in which this power can be used - was utterly inadequate as a means of addressing concerns because loopholes and uncertainties remain.
Rachel Logan, Amnesty International UK's Legal Programme Director, said:
"MPs will rue the day they signed away their right to properly scrutinise changes to laws after Brexit.

"Ministers are being issued with a blank cheque to rewrite laws and curtail rights on a whim without the proper scrutiny of parliament.

"There's a dark irony to the fact that much of the rhetoric around Brexit referred to increasing the power of the UK parliament, yet this Bill strips parliamentary debate out of the process.

"That puts our hard-won rights at risk."