Vic Godard covers collection issued for Amnesty International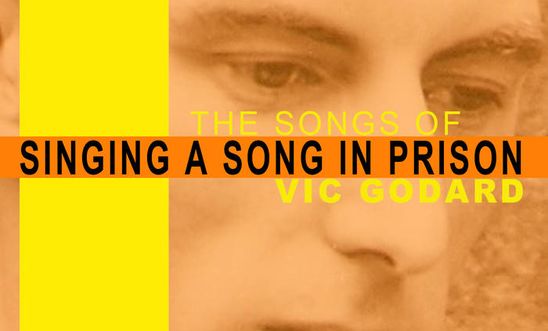 The collection is the first to bring together cover versions of Vic Godard songs © Joe Mckechnie
'We ended up with … a collection of songs that goes back to the very first Vic cover by Orange Juice, to the very latest from Blue Orchids' - Joe Mckechnie
A new collection of Vic Godard cover songs has been released, with proceeds going to Amnesty International UK.
The digital download collection - Singing A Song In Prison: The Songs Of Vic Godard - is available on Bandcamp for £7 and features versions of 13 Subway Sect and Godard songs, including Orange Juice's 'Holiday Hymn' and The Jesus And Mary Chain's 'Ambition'. 
Godard's Subway Sect formed in 1976 and were a key part of the punk scene then unfolding. He later worked with jazz and swing musicians, spent time working as a postman, before returning to music - including in collaborations with Orange Juice's Edwyn Collins and the author Irvine Welsh.
The collection has been assembled as a tribute to Godard's wife and musical companion George, who died in 2016.
Joe Mckechnie, the executive producer of Singing A Song In Prison, said:
"My first thought was that there should be some sort of tribute to Vic's wife George that went out into the wider world of music, a world that had been such a big part of her life with Vic. 

"The original idea was to ask people who George knew and worked with to make new recordings of Vic's songs, for release on a compilation in support of a George-favoured cause or campaign. 

"Two things quickly became apparent: one, the logistics of this endeavour could see the road to a release date going on forever; and two, there were already a good number of great covers of Vic's songs in the bag, many of them by George's friends and allies. 

"What we ended up with is a collection of songs that goes back to the very first Vic cover by Orange Juice, to the very latest from Blue Orchids. Result!"
Full track listing
Orange Juice, Holiday Hymn
Adventures In Stereo, Nobody's Scared
Blue Orchids, Music Of A Werewolf
Bertrand Burgalat, Out Of Touch
The Jesus And Mary Chain, Ambition
The Kingfishers, Stop That Girl
The Bitter Springs, Empty Shell
Adam Walters, Chain Smoking
The Secret Goldfish, Outrageous Things
Anthony Adverse, T.R.O.U.B.L.E.
Johnny Britton, Happy Go Lucky Girls
Tony Penultimate ft. Andy Eastwood, Blackpool
The Embassy, Make Me Sad