USA: Albert Woodfox remains 'trapped in a nightmare' as third trial looms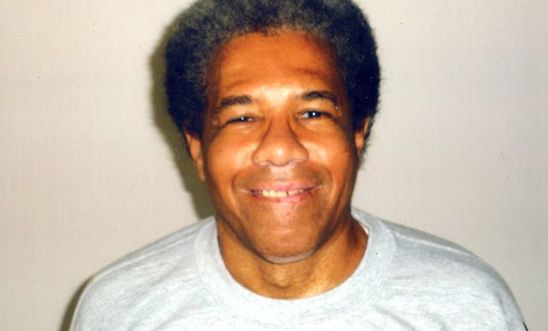 Albert Woodfox has spent most of the past 43 years in solitary confinement © www.angola3.org
'He remains trapped in a nightmare - both by conditions of solitary confinement and by a deeply flawed legal process that has spanned four decades' - Jasmine Heiss
Amnesty International has condemned a decision by a US Court of Appeals that allows the authorities in the state of Louisiana to put the "Angola 3" prisoner Albert Woodfox on trial for a third time for his alleged part in the murder of a prison guard in 1972.
Yesterday the USA's fifth circuit court of appeals reversed a lower court's decision from June which had ruled that Mr Woodfox should not be made to stand trial again for the murder of prison guard Brent Miller because of the court's "lack of confidence" over whether the authorities would provide for a fair third trial and "the prejudice done to Woodfox by spending over forty-years in solitary confinement".
Woodfox and another man - Herman Wallace - were originally convicted of Miller's murder, though there have long-standing doubts over the safety of the convictions and wide concern about the treatment of Woodfox, Wallace and a third man (Robert King) during decades of incarceration in the Louisiana State Penitentiary (known as Angola prison).
No physical evidence linking the Woodfox and Wallace to the guard's murder was ever found, potentially exculpatory DNA evidence was lost, and their convictions were based on questionable inmate testimony. Over the years, documents emerged suggesting that the main eyewitness was bribed by prison officials into giving statements against the men and that the authorities also withheld evidence about the perjured testimony of another inmate witness. Meanwhile, a further witness later retracted his testimony.
The three men were placed in isolation over 40 years ago. King was released in 2001 after 29 years in solitary confinement, while Wallace was released in October 2013 but died of cancer three days afterwards. Woodfox has spent almost all of his 43 years in solitary confinement. Woodfox, Wallace and King always maintained that they were punished with solitary confinement for having joined the Black Panther Party and for calling for prison reforms.
Commenting on Mr Woodfox's plight, Amnesty International USA's Senior Campaigner Jasmine Heiss said:
"He remains trapped in a nightmare - both by conditions of solitary confinement and by a deeply flawed legal process that has spanned four decades.

 

"Woodfox has endured the unthinkable for over four decades in state custody. It's long past time for the courts and state officials to finally provide some measure of justice and let Woodfox walk free."