US: Trump administration 'brazenly violates human rights' of separated families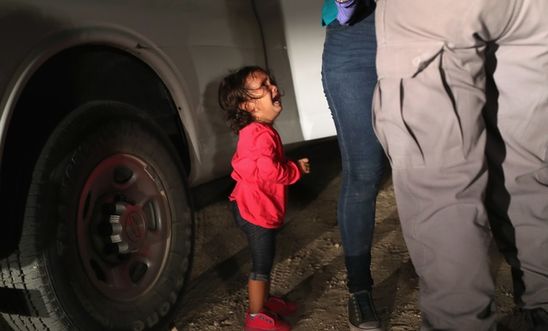 © John Moore/Getty Images
Today (26 July) marks the court-ordered deadline for the Trump administration to reunite more than 2,500 children forcibly separated from their parents despite seeking protection. The US has until 11pm BST (6pm ET) to meet the deadline.
According to reports, more than 900 parents are expected to remain separated from their families because the administration has deemed them "ineligible" or "not yet known to be eligible" for reunification.
Ashley Houghton, Tactical Campaigns Manager at Amnesty International USA, said:
"The Trump administration has created a situation where hundreds of families remain separated, and even more are being held in detention centers. This is a malicious act to punish families seeking protection from violence and persecution.
"President Trump is effectively rigging the system against children who have already endured a dangerous journey to the United States only to be ripped out of their parents' arms. These families should never have been split apart in the first place.
"By tearing children away from their parents, the Trump administration brazenly violated the human rights of these families. Now the administration wants the public to choose between different violations: instead of forcibly separating families, jailing entire families in detention.
"There's no reason families shouldn't be released to community-based sponsors through alternatives to detention while their applications are processed. Seeking asylum is not a crime and those families seeking asylum should not be treated like criminals."
Amnesty is calling for the US Government to reunify separated families, halt the forced separation of children from their parents or guardians, end the detention of families seeking asylum, and immediately release families from detention. It is also calling for the return to alternatives to detention such as the Family Case Management Program.