UN expert Michael Lynk to discuss Palestinians' struggle for healthcare under Israeli occupation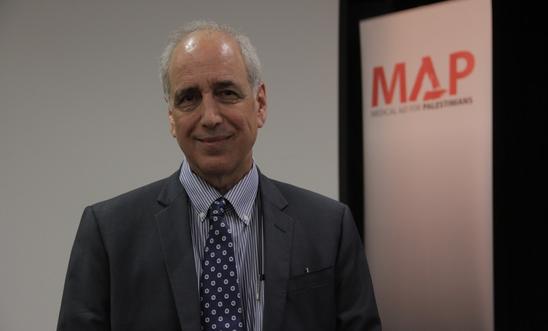 Professor Michael Lynk has questioned the legality of Israel's occupation © MAP
LONDON, TUESDAY 27 MARCH 2018
Amnesty International United Kingdom Section and Medical Aid for Palestinians will hold a special event on the subject of access to medical care in the Israeli-occupied Palestinian Territories on Tuesday 27 March (6pm)
At the "Health Under Occupation" event, being held at Amnesty UK's east London office, Professor Michael Lynk, will discuss his latest report on Palestinians' right to health.
Israel's military occupation - which includes a host of road closures, checkpoints and numerous restrictions on Palestinian movement - constitutes a series of major impediments to Palestinians' rights to health and dignity. 
Amnesty has previously reported on how pregnant Palestinian women have been forced to give birth at military checkpoints after being prevented from travelling to hospitals. 
Michael Lynk is an associate Professor of Law at Western University in London, Ontario, and since May 2016 has been the "United Nations Special Rapporteur on the situation of human rights in the Palestinian territories occupied since 1967". His most recent report questions the legality of Israel's occupation.
Professor Lynk's talk will include a Q/A, and there will be an informal drinks reception afterwards. 
What: talk with Q/A, followed by informal drinks reception
Where: Human Rights Action Centre, Amnesty International United Kingdom Section, 17-25 New Inn Yard, London EC2A 3EA (Shoreditch)
When: Tuesday 27 March 2018, 6pm (doors open at 5.45pm)
Cost: free - though please reserve a place here.