UK/Yemen: 'Huge relief' as British man Luke Symons released from Yemen jail after five torturous years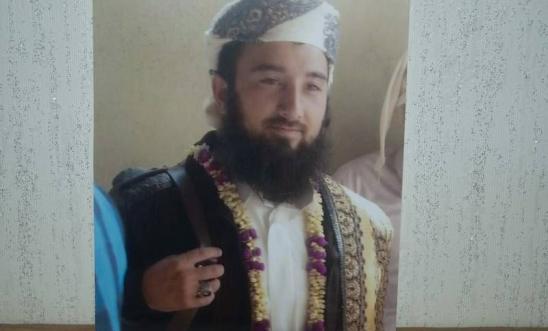 © Private
Responding to news that Cardiff man Luke Symons has been released from detention in Yemen after being held without trial for five years, Eilidh Macpherson, Amnesty International UK's Individuals at Risk Campaign Manager, said:
"It is wonderful news and a huge relief that Luke Symons has finally been released from jail in Yemen after five years locked up in torturous conditions.
"Symons was an innocent victim of the conflict in Yemen and should never have been detained in the first place. The unbearable conditions he faced - including solitary confinement - were taking a terrible toll on Luke's well-being, with his mental and physical health suffering. 
"Luke's family and his MP Kevin Brennan have been relentless in their campaigning for his release, and Amnesty joined them in calling for the UK government to make his case a priority. We eagerly anticipate Luke finally being reunited with his family and able to travel back to Cardiff."
Kevin Brennan, MP for Cardiff West, added:
"Luke's release after five years in captivity is great news and a testament to the tireless efforts of his family - particularly his grandfather Bob Cummings who has campaigned non-stop for his release. It is great news that his wife and son have been able to leave Yemen with him. I'd like to thank Amnesty for their support for his case in recent months."
Luke Symons detention
Luke Symons, from Cardiff, was held by the Houthi authorities in Yemen's capital Sanaa ever since his arrest at a security checkpoint in the southwestern city of Ta'iz on 4 April 2017 when he was just 25 years old.
According to his relatives, Symons was arrested simply because he had a UK passport and was accused of spying for the British government, though he was not formally charged with any crime. His family say that in the early periods of his confinement, Symons was tortured to make him "confess" to being a spy and as a result of beatings his arm was broken. 
For more information see previous press release: https://www.amnesty.org.uk/press-releases/uk-call-government-help-british-man-held-yemeni-houthis-nearly-five-years
Media contact information:
07721 398984