Ukraine: Amnesty response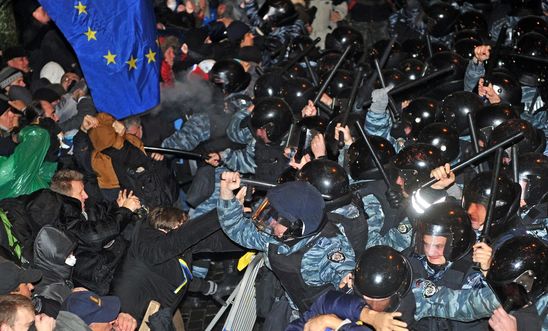 Riot police have been violently dispersing peaceful protests in Kyiv, in violation of the right to freedom of assembly © GENYA SAVILOV/AFP/Getty Images
Responding to the situation in Ukraine, Amnesty International UK Director, Kate Allen said:
"The situation in Ukraine is grave.
"Eye witnesses have told Amnesty that protestors used metal chains and stones against riot police and were met with tear gas and police batons.
"Amnesty has seen video footage showing riot police beating protestors on Bankovaya Street, who were sitting or lying on the ground and showing no resistance.
"Each and every allegation of use of force by law enforcement officers must be promptly, independently and effectively investigated.
"Amnesty calls on the Ukrainian authorities to ensure that law enforcement officers show restraint in their use of force and only use it proportionately.
"Over the years, Amnesty has documented a continuing pattern of impunity for use of force including torture and other ill-treatment by police officers in Ukraine. The cycle of police violence will not be broken until each and every police officer who uses force disproportionately or illegally is called to account in a court of law."