UK: domestic abuse action plan 'crucial' and must leave no victim behind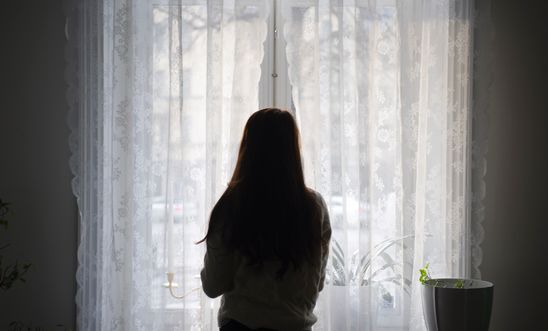 © Getty Images
The Commons Home Affairs Committee has urged the Government to take action on domestic abuse to avoid 'devastating consequences'   
Domestic Abuse Bill returns to Parliament this week
Amnesty warns that COVID-19 is exacerbating existing problems and calls on the Government to create a fairer system
Responding to the Home Affairs Committee's report on responding to domestic abuse during the COVID-19 pandemic, Kate Allen, Director of Amnesty International UK, said:
"The Home Affairs Committee's call for an urgent plan to tackle this country's domestic abuse emergency is timely and much needed. With every day that passes, more and more women are falling victim to this horrific crime.

"Action plans and extra funding are crucial, but they will only work if all victims can access them equally. The Committee has rightly pointed out that BME and specialist domestic abuse services need guaranteed support and that women without secure immigration status need access to public funds – this is the only way to ensure no woman is left behind. 

"COVID-19 is exacerbating long-term problems in this country's response to domestic abuse. With the return of the Domestic Abuse Bill to Parliament this week, the Government has a real opportunity to build a fairer system that ensures all women facing this horrendous violence can escape to safety, no matter where they're from."
In their report (p.21), the Home Affairs Committee reference an open letter to the Home Secretary signed by more than 20 BME specialist frontline services, migrant and human rights organisations, which called for emergency support to help migrant victims of domestic abuse amidst the COVID-19 crisis. The Government is yet to respond.
The second reading of the Domestic Abuse Bill is due to take place in Parliament tomorrow, Tuesday 28 April.