UAE: prominent academic jailed for ten years over tweets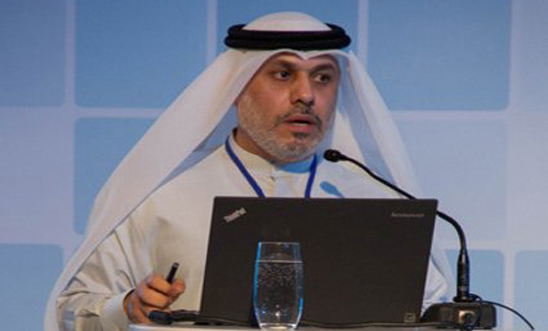 'Dr Nasser bin Ghaith is a prisoner of conscience, imprisoned for the peaceful expression of his conscientiously-held beliefs' - Lynn Maalouf
In response to the sentencing today of the Emirati human rights activist Dr Nasser bin Ghaith at the Federal Appeal Court in Abu Dhabi, Amnesty International's Lynn Maalouf, Deputy Director for Research at Amnesty's Beirut office, said: 
"Today's sentencing of prominent economist, academic and human rights defender Dr Nasser bin Ghaith to ten years in prison is yet another devastating blow for freedom of expression in the United Arab Emirates. 

"By imposing this ludicrous sentence in response to his peaceful tweets, the authorities have left no room for doubt: those who dare to speak their minds freely in the UAE today risk grave punishment.

"Dr Nasser bin Ghaith is a prisoner of conscience, imprisoned for the peaceful expression of his conscientiously-held beliefs.

"He should never have been forced to spend a single minute behind bars, let alone ten years. 

"He has already been forcibly disappeared, held in secret detention for months and subjected to beatings and deliberate sleep deprivation. 

"He is another victim of the UAE's repressive crackdown on dissent, which also saw the prominent human rights activist Ahmed Mansoor arrested last week."
Dr Nasser bin Ghaith was convicted for "posting false information" about UAE leaders and their policies and "posting false information in order to harm the reputation and stature of the State and one of its institutions", based on comments he made on Twitter stating that he had not been given a fair trial in an earlier case known as the "UAE 5", in which he and four other Emiratis where prosecuted on charges of "publicly insulting" the countries' leaders over comments posted online. He can appeal against the sentence within 30 days, before the State Security Chamber of the Federal Supreme Court.