UAE: High Court's judgement on Princess Latifa's detention a 'step toward justice'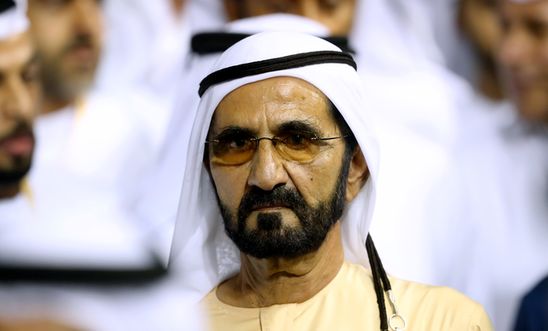 Sheikh Mohammed bin Rashid Al Maktoum © Francois Nel/Getty Images
Family Division court issued 'fact-finding' judgement in favour of Princess Haya's allegations of mistreatment by former husband 
Dubai ruler Sheikh Mohammed had insisted his conduct toward his wife and children were private matters
Amnesty calls for sister Princess Shamsa's alleged abduction in Cambridge to be fully investigated
'State-sanctioned abduction and inhuman treatment is not a family affair' - Lynn Maalouf
Responding to yesterday's High Court finding that Sheikh Mohammed bin Rashid Al Maktoum, the Emir of Dubai, abducted, detained and subjected his daughter Sheikha Latifa to sustained ill-treatment, Lynn Maalouf, Amnesty International's Middle East Research Director, said: 
"This ruling is a long-overdue step towards justice for Sheikha Latifa, who has been held incommunicado for two years now. 

"Dubai and the UAE must now allow her to speak and travel freely, including seeking asylum abroad, if she wishes to do so.

"Throughout the hearing, Sheikh Mohammed bin Rashid has insisted these are 'private family matters' - but state-sanctioned abduction and inhuman treatment is not a family affair. It is a serious human rights violation, and a matter of international concern.

"Federal law in the UAE leaves women unprotected and undermined, which too often leaves them vulnerable to abuse by male family members." 
Confirmation of earlier findings
The judgment by the UK High Court of Justice's Family Division confirms Amnesty's findings with regards to the UAE's abduction, detention and abuse of Sheikha Latifa.
Sheikha Latifa made two unsuccessful attempts to flee her family. After the first attempt to flee to Oman in 2002, she was imprisoned by her father for three years and tortured. In the second attempt in March 2018, she was abducted at sea off the Indian coast and forcibly returned to Dubai, where she remains under house arrest. Amnesty investigated and reported on this incident based on the available documentation and witness accounts from those aboard the "Nostromo", the boat from which she was seized in international waters while trying to flee the UAE.
Sister also allegedly abducted
According to media reports, during the summer of 2000 one of Latifa's sisters - Sheikha Shamsa Al Maktoum - also briefly ran away from her family while visiting the UK, before being kidnapped in Cambridge by retainers of the Dubai royal court. 
Kate Allen, Amnesty International UK's Director, said:
 
"We've always believed that Cambridgeshire police needed to investigate Princess Shamsa's alleged kidnapping for as long as there was credible evidence of wrongdoing.
 
"Yesterday's High Court judgement would appear to support the case for a fresh - or re-energised - investigation into what happened to Princess Shamsa on a Cambridge street 20 years ago."