UAE: call for release of nine prisoners of conscience a year after mass show trial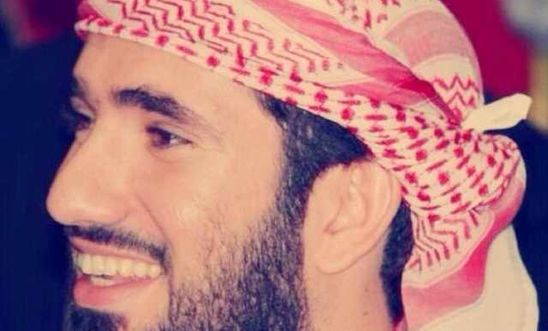 University student Khalifa al-Nuaimi, 26, is one of the jailed POCs © Private
'The only reason these nine individuals are behind bars is because they dared to call for peaceful democratic reform' - Said Boumedouha
Nine peaceful government critics are believed to be suffering ill-treatment in an Abu Dhabi prison in the UAE a year after a grossly unfair trial led to their incarceration, Amnesty International said today, as it called for their immediate and unconditional release.
The nine men - including human rights lawyers, teachers, students, a judge and other prominent figures in the UAE (see below) - were convicted exactly a year ago today as part of a series of mass trials against government critics in Abu Dhabi. They were found guilty of "founding an organisation with intent to overthrow the government". 
The trials were all grossly unfair, with judges accepting "confessions" that had allegedly been extracted under torture or totally falsified, and defendants being denied access to lawyers. During trial proceedings defendants complained of a range of abuse, including severe beatings; being suspended upside down; having their beard and chest hair and fingernails pulled out; exposure to bright light for long periods; being threatened with electric shocks, rape, and death; and prolonged periods of solitary confinement and sleep deprivation. The court ignored all their allegations and no investigations were initiated.
Because the trials were held in the country's Federal Supreme Court, none of the defendants has had the right to appeal against their conviction, in flagrant violation of the UAE's international legal obligations. 
Amnesty International Middle East and North Africa Deputy Director Said Boumedouha said:
"The only reason these nine individuals are behind bars is because they dared to call for peaceful democratic reform, which seems off-limits in the UAE. 

 

"They are prisoners of conscience and they must be released immediately and unconditionally.

 

"World leaders must not prioritise business interests over human rights, by ignoring serious violations in the UAE. They should use their influence with the authorities to ensure all prisoners of conscience are released and their rights to freedom of expression, association and assembly are respected." 
'UAE 94' trial
In all, 94 activists were tried by the Federal Supreme Court in an unprecedented event (known as the "UAE 94" trial) that has sparked a series of grossly unfair trials. Sixty-nine of the defendants were eventually sentenced to between seven and 15 years' imprisonment - eight of them in absentia. A few months later, ten UAE nationals convicted in the original trial had new sentences imposed on them in a second mass trial.   
Meanwhile, last week (23 June) nine foreign nationals in the UAE were convicted after a third mass trial on terrorism and cybercrime charges. As with previous trials, defendants complained of being ill-treated during incommunicado pre-trial detention. The day after, on 24 June, a fourth mass trial of 17 individuals began. There is very little information about this trial, but Amnesty is concerned that this will also see numerous human rights violations.
The nine POCs
The nine prisoners of conscience are: professor of constitutional law and prominent human rights lawyer Dr Mohammed al-Roken; prominent human rights lawyer Dr Mohammed al-Mansoori; former teacher Saleh Mohammed al-Dhufairi; teacher Hussain Ali al-Najjar al-Hammadi; university professor and former judge Ahmed al-Zaabi; founder of Ittihad University Sheikh Dr Sultan Kayed Mohammed Al-Qassimi; university students Khalifa al-Nuaimi and Abdulla al-Hajri; and Dr Ali Hussain al-Hammadi.