Turkey: Global campaigners mark 300 days behind bars for Amnesty Chair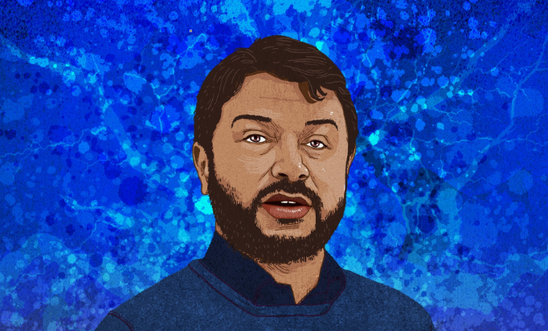 Amnesty's Turkey Chair Taner Kılıç © Rebecca Hendin
Taner Kılıç says solidarity actions "have lifted my spirits" in letter from prison
"No evidence has been presented by the prosecution to substantiate the absurd charges against Taner" – Gauri van Gulik
Campaigners from more than 40 countries around the world take action
Three hundred days since his imprisonment Taner Kılıç, honorary chair of Amnesty International Turkey, has expressed his heartfelt thanks to all those who have stood in solidarity with him.
In a letter sent from Şakran prison in Izmir, where he has been held since 9 June last year, Taner Kılıç wrote: 
"Photographs taken from the actions organised under the hot sun, rain and the freezing cold have lifted my spirits and reminded me of the importance of international solidarity in the struggle for human rights.
"In prison it is easy to feel that you will be forgotten, even by your nearest and dearest. But for me, rather than being forgotten, my situation has become known both in Turkey and beyond.
"I would like to thank everyone who has shown their solidarity for me: supporters and volunteers around the world. You're always in my mind and prayers."
Campaigners from more than 40 countries around the world will be taking part in actions to demand Kılıç's immediate release. Actions will include a guerrilla graffiti stunt in Belgium, candle-lit vigils in Chile, the release of 300 hundred balloons in Switzerland and a photo stunt in Mali.   
Gauri van Gulik, Amnesty International's Europe Director, said:
"Three hundred days after he was imprisoned on false charges, people around the globe are coming together to demand an end to this miscarriage of justice and the immediate release of Taner Kılıç.
"No evidence has been presented by the prosecution to substantiate the absurd charges against Taner.
"Incredible as this may seem, he is just one of many in a similar situation and is a potent symbol of the deliberate dismantling of civil society during the crackdown."
Background
Kılıç was charged with "membership of a terrorist organization" in June 2017. The central accusation against him is that he downloaded ByLock, the messaging app the state says was used by the Gülen movement, who the Turkish authorities blame for the 2016 coup attempt.
After 300 days, the state has not provided any credible evidence to substantiate this claim. In fact, four separate independent forensic reports have found that there is no trace of ByLock ever having been on his phone.
His next hearing is set for 21 June. If he is found guilty of charges against him, he could face up to 15 years in jail.
Actions across the world include: 
Belgium – Guerrilla graffiti action in front of the Turkish embassy

Chile – Protest in front of the Turkish embassy with banner, t-shirts and candles, and petition delivery to Ambassador

Germany – Groups around the country holding events

Ireland – University students holding events around the country

Hong Kong – Action at Victoria Harbour

Mali – Photo action on the day

Netherlands – Former Amnesty Chairs drawing tally marks outside parliament

Paraguay – Three photo actions

Portugal – A grassroots street campaign

Sweden – 15 activist groups holding events around the country

Switzerland – Balloon release in Bern

Venezuela – Protest outside the Turkish embassy

Slovakia – Demo in front of the Turkish embassy in Bratislava