Thailand: Detained Bahraini footballer must be allowed to return to Australia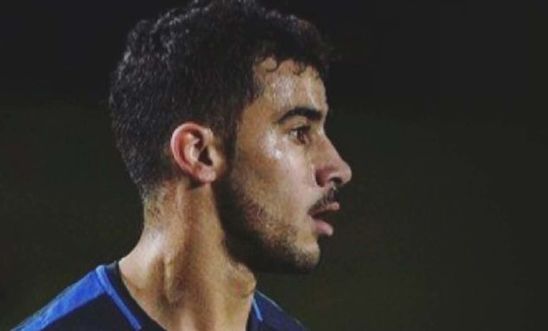 Hakeem al-Araibi
Hakeem al-Araibi, the former international footballer, risks torture and death if he is returned to Bahrain from Thailand, Amnesty International warned today.
Al-Araibi and his wife have now been held for more than 40 days in Thailand, awaiting possible extradition to Bahrain.
Travelling on an Australian travel document, al-Araibi was detained with his wife upon arrival in Bangkok on 27 November last year. The couple were transferred to Suan Plu immigration detention centre on 2 December. The next day, al-Araibi was taken to court and served with a 12-day detention order, and on his way back to Suan Plu, his mobile phone was confiscated.
He was informed upon his arrival in Bangkok that he would be returned to Bahrain, where he almost certainly faces imprisonment and torture.
Spoken out on torture
A former player for Bahrain's national football team, al-Araibi has spoken out about a senior Bahraini official's alleged torture of footballers who had participated in demonstrations. He was himself arrested in November 2012 and tortured. He was then sentenced to 10 years in prison in an unfair trial in Bahrain in 2014.
He has since spoken publicly about his own torture, saying: "They blindfolded me (…and) beat my legs really hard, saying, 'You will not play soccer again. We will destroy your future'."
Later, al-Araibi fled to Australia where he was recognised as a refugee in 2017.
Dr Graham Thom, refugee coordinator at Amnesty International Australia, said:
"It is time for leaders in the soccer community to stand up for Hakeem.

"Amnesty welcomes the news that the Football Federation of Australia has met with Sheikh Salman bin Al Khalifa to discuss Hakeem's plight. As Asian Football Confederation President, Sheikh Salman has a moral and professional obligation to support Hakeem.

"As a leader in Asia, and a Bahraini, Sheikh Salman is in a position of influence. And yet he has been conspicuously silent. By not standing up and condemning Bahrain and Thailand's actions, the AFC is failing to uphold the values and integrity of the 'beautiful game'.

"Thailand must not be complicit in supporting the oppressive regimes in Bahrain and the Kingdom of Saudi Arabia, by putting individuals at risk of torture, imprisonment or death.

"The Australian government continues to work with the Thai authorities to get Hakeem home, but the time has come for the soccer community to join the fight and put pressure on Thailand.

"Hakeem will not be safe until he is back home in Australia. As a recognised refugee with approved travel documents, he should never have been detained. He faces torture and possible death if he is sent back to Bahrain."
Under international law, it is prohibited to return an individual to a territory place when there is a reasonable fear that the individual will be at real risk of suffering torture or other serious human rights violations.