Taser: Jordon Begley inquest verdict - Amnesty International statement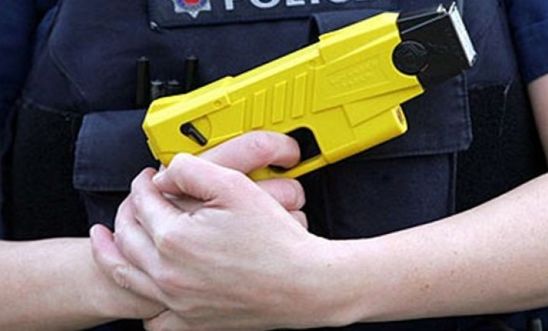 police officer holding Taser © Christopher Paul / Flickr / Creative Commons
Responding to the verdict of the inquest into the death of 23-year-old Jordon Begley, Amnesty International UK's Arms Programme Director Oliver Sprague said: 
"Jordon's untimely death is a terrible tragedy which raises serious questions around the general use of Taser in British policing.  Amnesty's own research has uncovered that in many instances, the Taser was found to be a contributing factor where a combination of restraints and stimulant drugs were found. 

 

"What's needed now is a much stronger set of guidelines which ensure that Tasers should be used as a weapon of last resort, and they are kept in the hands of specialist officers who are trained not only in how to use the weapon, but also when to deploy this potentially lethal device." 
Notes to the Editor
Twenty-three year old Jordon Lee Begley died two hours after being shot by a Taser in 2013. 
A comprehensive 2008 Amnesty report into the use of Tasers by police officers in the USA revealed that many of those who died were also subjected to restraint techniques. Studies also highlighted the need for further research partgicularly on vulnerable people, including those with underlying heart conditions, who are agitated and under the influence of stimulant drugs.