Tanzania: 'Politically-motivated' charges against Erick Kabendera must be dropped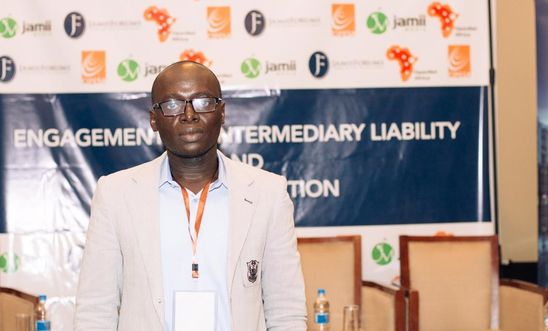 The charges against Tanzanian journalist Erick Kabendera are politically-motivated and must be dropped, Amnesty International said today ahead of his court appearance next week.
Kabendera will appear in court on Monday (19 August), when he will be required to enter a plea on charges that include leading organised crime and money laundering.
Joan Nyanyuki, Amnesty International's Director for East Africa, said:
"The trial of Erick Kabendera is a travesty as the charges brought against him are politically-motivated.

"Kabendera is a well-respected journalist whose investigations have shed light on the workings of Tanzania's government both at home and abroad. The outrageous fabricated charges against him show the intolerance of the Tanzanian authorities' to any criticism.

"The charges must be dropped, and Kabendera immediately and unconditionally released. He must not be put through one more day of this judicial charade brought against him solely for doing his job."
Erick Kabendera was charged on 5 August charged with three unbailable offences -  leading organised crime, failure to pay tax and money laundering - that he allegedly committed between January 2015 and July 2019 in Dar es Salaam. His lawyer told Amnesty that he had also been interviewed on an offence of sedition but was not formally charged for that.
Kabendera has worked for a number of British newspapers, including The Guardian, The Times and the i paper. He is currently being held at Segerea maximum security prison in Dar es Salaam. Since his arrest, the authorities have also confiscated his wife's passport.