Sudan: Dr Mudawi released after eight months of wrongful imprisonment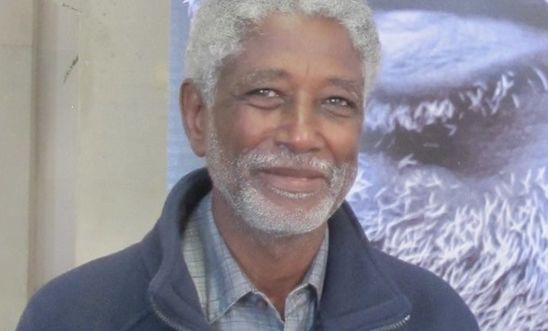 © Front Line Defenders
Reacting to news that Sudanese human rights defender Dr Mudawi Ibrahim Adam has been released from prison and all charges against him dropped, Sarah Jackson, Amnesty International's Deputy Regional Director for East Africa, the Horn and the Great Lakes, said:
"It is a great relief that this awful chapter has drawn to a close. Dr Mudawi, a prisoner of conscience, has been reunited with his family and is once again a free man.
"Dr Mudawi's eight months in prison represent a grave miscarriage of justice and his release must serve as a first step towards ending the criminalisation of human rights work in Sudan. The authorities' relentless assault on any form of criticism endangers anyone who dares to speak out, and it must stop."
Dr Mudawi was released, along with five other human rights defenders, late on 29 August. He faced six trumped-up charges, including 'undermining the constitutional system' and 'waging war against the state', both of which carry either the death penalty or life imprisonment. All charges against him have been dropped.
Dr Mudawi is one of many human rights defenders featured in Amnesty's new global campaign, 'Brave', which demands an end to attacks on human rights defenders around the world and calls on individuals and world leaders to stand with all those who fight against injustice and hate.
Amnesty's report to launch this campaign, Human rights defenders under threat – a shrinking space for civil society, details how the killings of human rights defenders nearly doubled in a year. In 2016, 281 people were killed for doing so, up from 156 in 2015, according to evidence from the NGO Front Line Defenders. It also explains how journalists, lawyers, teachers, women's rights activists and others who defend human rights around the world are facing unprecedented levels of intimidation and violence from governments, armed groups and businesses.
For more on Amnesty International's campaigning for Dr Mudawi, please click on the links below:
https://www.amnesty.org/en/latest/news/2017/06/sudan-end-the-miscarriage-of-justice-against-dr-mudawi-and-his-colleague/
https://www.amnesty.org.uk/press-releases/sudan-arrest-leading-human-rights-activist-underscores-crackdown-dissent