Saudi Arabia: UN should urgently review de-listing over children's rights violations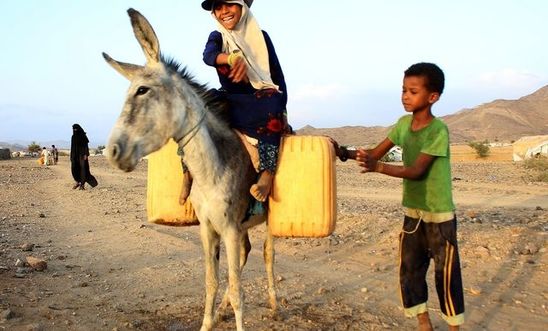 Yemeni children have been killed in numerous Saudi-led coalition attacks in the past five years © AFP via Getty Images
Letter from 24 NGOs sent to António Guterres ahead of debate today
Last week, UN removed Saudi Arabia from report on countries violating children's rights despite record in Yemen
'This premature de-listing shows the UN's mechanism is highly compromised' - Sherine Tadros
Amnesty International and 23 other NGOs have written to UN Secretary General António Guterres calling on him to reconsider the de-listing of Saudi Arabia from a UN watchlist of warring states and armed groups found to be violating children's rights.
Last week, the UN's annual report on children and armed conflict removed Saudi Arabia despite its record of attacks on civilian objects - including schools and school buses - in Yemen. An open debate on the subject is scheduled at the UN for later today. 
In 2015, Saudi Arabia was included in the children and armed conflict report because of its conduct in Yemen. However, it was removed the following year by then Secretary General Ban Ki-moon who later publicly criticised Saudi Arabia for effectively blackmailing the UN by threatening to de-fund UN programmes. The reports published in 2017 and 2018 again downplayed Saudi Arabia's role in endangering Yemeni children.
For the past five years, Amnesty has reported extensively on how all parties to the Yemen conflict have committed violations of international humanitarian law - including likely war crimes - against children and other civilians. 
Sherine Tadros, Head of Amnesty International's UN Office in New York, said, 
 
"The latest decision by the Secretary General to remove Saudi Arabia from the list of states is the clearest sign yet that the system is failing to protect children in armed conflict. 

"The Saudi Arabia and UAE-led Coalition has rained down bombs on Yemeni children as they travelled in a school bus and in their homes as they slept, as well as used internationally-banned cluster bombs that can maim and kill children for years to come. 

"This premature delisting shows the UN's mechanism is highly compromised and therefore warrants a full, transparent review of how it's working. Year on year, we have seen it weakened and a course correction is desperately needed to ensure an accurate and consistent approach to the listing process. The only way we see that happening is if Secretary-General Guterres initiates a full and independent review.

"We need to remember that this mechanism was set up to protect children in conflict. If it is failing, the international community needs to be willing to look into what should be done, and what programmes need to be resourced to ensure children are protected."