Saudi Arabia: Shi'a activists and juvenile offenders among 50 set to be executed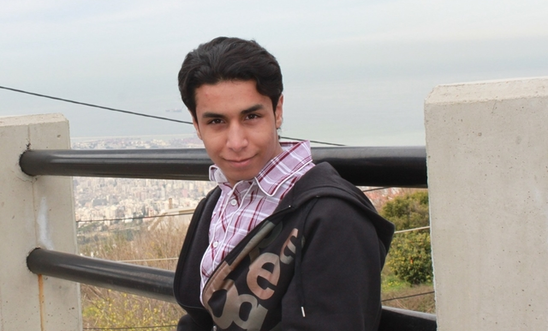 Ali al-Nimr © Private, Amnesty International
"Among those who are at imminent risk of execution are six Shi'a Muslim activists…three of those six activists were sentenced for 'crimes' committed while they were children" – James Lynch
Juvenile offender Ali al-Nimr  - who Phillip Hammond said he did not expect to be executed - among those at risk
More than 50 people are at increased risk of imminent execution following reports in national media outlets close to the Saudi Arabian authorities that they will be put to death in a single day. Amnesty International said the executions must not go ahead.
The mothers of five Shi'a Muslim activists who are among the prisoners, have written to King Salman imploring him to grant clemency, after learning this week that their sons had been subjected to a "random" medical examination in prison, which they believe is potentially a sign of impending execution. Four of the five have been kept in solitary confinement, in a prison wing housing death row inmates, since they were moved to al-Ha'ir prison in Riyadh in early October.
In the letter, they call for their sons' convictions to be quashed and retrials to be carried out in public proceedings that meet international fair trial standards, with independent observers allowed to attend.
Earlier this week, a number of Saudi Arabian newspapers close to the authorities reported that up to 55 "from al-Qai'da terrorists" and people form the al-Awamiyya region would be executed "in the next few days".
Al-Awamiyya is a predominantly Shi'a area of Saudi Arabia's Eastern Province where demonstrations took place in 2011.
James Lynch, Amnesty's Middle East and North Africa Deputy Director, said:
"Among those who are at imminent risk of execution are these six Shi'a Muslim activists who were clearly convicted in unfair trials. It is clear that the Saudi Arabian authorities are using the guise of counter-terrorism to settle political scores.

"Three of those six activists were sentenced for 'crimes' committed while they were children and have said that they were tortured to confess.

"Saudi Arabia's macabre spike in executions this year, coupled with the secretive and arbitrary nature of court decisions and executions in the kingdom, leave us no option but to take these latest warning signs very seriously.

"These executions must not go ahead and Saudi Arabia must lift the veil of secrecy around its death penalty cases, as part of a fundamental overhaul of its criminal justice system."
Among the five activists named in the mothers' appeal are juvenile offenders Ali al-Nimr, Abdullah al-Zaher and Hussein al-Marhoon. Amnesty has campaigned for their death sentences to be quashed, because of credible allegations they were tortured and had grossly unfair trials at the Specialised Criminal Court, which is used in counter-terrorism cases. International law prohibits the use of the death penalty against anyone under the age of 18.
Last month, Foreign Secretary Philip Hammond publicly stated he did "not expect [Ali] al-Nimr to be executed". A group of UN experts and the European Parliament have also urged Saudi Arabia to halt the execution of Ali al-Nimr.
Ali al-Nimr and his uncle, Sheikh Nimr al-Nimr, a prominent Shi'a Muslim cleric, were among six activists arrested following protests calling for political reform, which began in the kingdom's predominantly Shi'a Eastern Province in 2011.
Saudi Arabia has long been one of the most prolific executioners in the world, and its record is worsening following a massive spike in executions.
At least 151 people have been put to death in Saudi Arabia so far this year –the highest recorded figure since 1995.