Saudi Arabia: F1 Grand Prix must not be allowed to cover up kingdom's brutal human rights abuses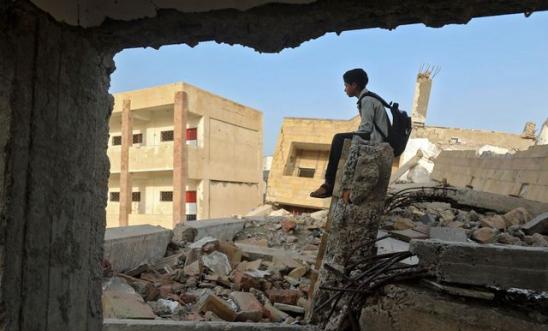 Destroyed school in Yemen © AFP via Getty
In reaction to the Saudi Arabian F1 Grand Prix taking place in Jeddah this weekend (25-27 March), Felix Jakens, Amnesty International UK's Head of Campaigns, said:
"This weekend's Grand Prix in Saudi Arabia is sportswashing – plain and simple. The appalling recent mass beheadings in the Kingdom makes it more important than ever that everyone involved in the Grand Prix in Jeddah – from drivers to fans – breaks sportswashing's spell and speaks out about Saudi's appalling human rights record.
"Despite the promises of reform, human rights violations in Saudi are going from bad to worse. Dissent and free expression are now virtually non-existent, executions are taking place in large numbers and the situation for LGBTI+ people continues to be dire.
"Understandably, much of the world's attention is currently focused on Ukraine, but the world of sport must not limit its conscience to one conflict. Saudi Arabia must not be allowed a free pass over its continued bombing of civilians in Yemen.
"We urge everyone involved with the race to be aware and speak about the abuses there."