Russia: 'outrageous' use of force against protesters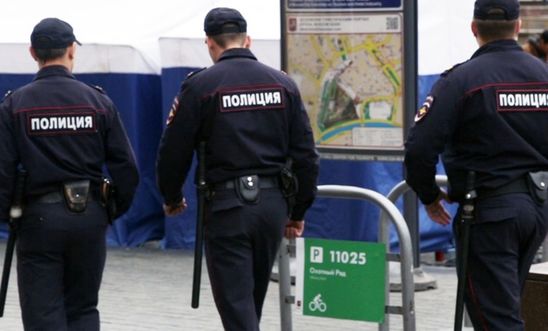 Following the forceful dispersal of today's (5 May) peaceful opposition rallies in Moscow and all over Russia, and the inaction of the police who allowed the beating of protesters by unknown people in 'Cossack'-style uniforms, Denis Krivosheev, Amnesty International Deputy Director for Eastern Europe and Central Asia, said:
"The forceful dispersal of today's opposition demonstrations is outrageous. The Russian authorities once again refused to authorise protest rallies, and then used this ban to crackdown on those gathered in Moscow and elsewhere.
"But what is worse is the total police inaction, which allowed the beating of protesters by unknown men in Moscow. On what grounds people in 'Cossack' uniforms were allowed to use force remains a question.
"The authorities should immediately release all peaceful protesters arrested and launch an independent, thorough and effective investigation into the use of force by police, and the attacks on the protesters by the 'Cossacks'."
Background
Today, supporters of the opposition gathered at the Pushkinskaya Square in Moscow and at more than 100 other Russian cities to protest ahead of the presidential inauguration of Vladimir Putin, which is scheduled for May 7.   The protests, organised under the slogan "He's not our tsar", were not authorised by the local authorities.
Amnesty representatives attended the protests in Moscow as observers, and directly witnessed the use of unprovoked force by unknown men wearing 'Cossack' uniforms against peaceful protesters.  
Amnesty notes that although there were a number of clashes between protesters and law enforcement officers, overall protests in Moscow were peaceful, and the use of force against its participants was disproportionate.
According to media reports, at least one of the protesters was seriously injured in the head after being beaten by police. Amnesty also reports that minors were arbitrarily detained during the protest.
According to the human rights site OVD-Info, more than 1,300 people were arrested throughout the country; at least 572 of them in Moscow alone.