Russia: new briefing on attacks on freedom of expression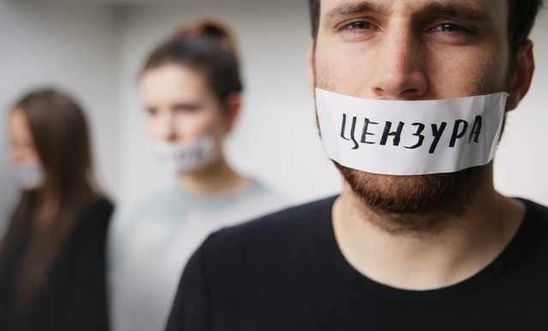 Journalists and protesters are being muzzled in Russia © Amnesty International
Eight years on from Anna Politkovskaya murder, journalists still being harassed and attacked
Amnesty International has published a new briefing on attacks on journalists and restrictions on freedom of speech in Russia as part of a "Week of Action" (6-12 October) on the country.
The police investigation into her killing has been marred by multiple shortcomings and is yet to establish who ordered it.
Amnesty International Europe and Central Asia Director John Dalhuisen said:
"The failure to find those who instigated Anna's murder is indicative of the climate of impunity in Russia and Anna's case has become emblematic for repression meted on civil society in the country.

 

"Assaults on the rights of gay people, independent NGOs, critical media and public protesters have been fuelled and 'justified' by increasingly aggressive propaganda intended to depict them as a threat to 'traditional values'.

 

"Yet despite the dangers, many people in Russia continue to speak out, sometimes risking their lives and livelihoods."
Amnesty's briefing focuses on four main areas of concern:
*Attacks on independent media in Russia - with journalists threatened, harassed, physically attacked and even murdered with near-impunity
*Attacks on non-governmental organisations - which have been smeared, fined and forced to close down, with their independent and critical work misrepresented as "political activity" supposedly serving the interest of foreign sponsors
*Protesters denied the right to express their views in public spaces, with many arrested and tried in unfair proceedings
*The LGBTI community harassed under a homophobic law and denied freedom of expression.