Russia: Navalny and other peaceful protesters should be released immediately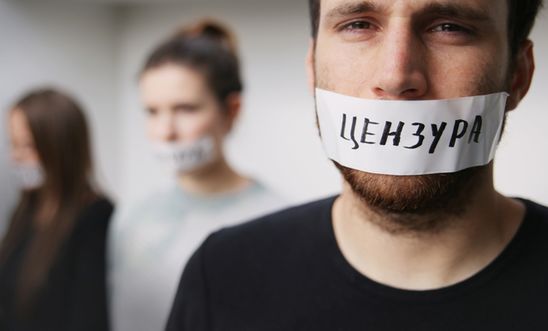 The Russian authorities have been cracking down on protests for several years © Amnesty International
Amnesty witnessed riot police forcing people down a staircase and beating teenagers in the street
Russian opposition leader Aleksei Navalny and all peaceful protesters detained after the mass demonstrations across the country yesterday must be released immediately, said Amnesty International, after Mr Navalny was sentenced to 15 days in jail today.
After being detained on Triumfalnaya Square in Moscow and spending last night at a police station, Navalny was today fined under one set of charges (organising the protest) before then being presented with a new charge while in court (disobedience to police for purportedly resisting his arrest) for which he was jailed.
Meanwhile, officers from the Investigative Committee have appeared in a number of Moscow police stations where the protesters are held, suggesting that criminal charges against some of them are being initiated or considered.
A monitor for Amnesty witnessed the arrest of dozens of peaceful demonstrators in Moscow's Pushkin Square yesterday, observing numerous instances of excessive use of force by the police. In particular, riot policemen surrounded people standing on the staircases of the cinema theatre Rossiya and then began to push them down the stairs, provoking a stampede and causing more people to fall. Amnesty also saw teenagers beaten by police, and bystanders and journalists arbitrarily detained.
While Amnesty had not witnessed any incidents of violence on the part of demonstrators, one policeman in Moscow reportedly became unconscious after being beaten up and one protester was detained for kicking a policeman in the city of Volgograd.
Altogether, according to independent monitors' estimates, more than 1,000 people were taken into custody in Moscow, 130 in St Petersburg and hundreds in other cities. According to media reports, detentions also took place during rallies in Chelyabinsk, Kazan, Khabarovsk, Komsomolsk-on-Amur, Krasnodar, Makhachkala, Naberezhnye Chelny, Nizhny Novgorod, Pskov, Samara, Tambov, Vladivostok, Volgograd, Yekaterinburg, Yuzhno-Sakhalinsk and other cities.
Anti-corruption protests took place on Sunday in Moscow and several dozen Russian cities. Out of more than 80 rally authorisation requests across Russia, only 21 were granted by the local authorities. In Moscow and St Petersburg, the protesters took to the streets despite the de facto bans in place.
 
Sergei Nikitin, Director of Amnesty International Russia, said:
 
"By detaining hundreds of protesters, the Russian authorities have demonstrated their profound disdain for the right to freedom of expression and assembly.
 
"Russia has broken its own sad record for mass detentions by arresting more than one thousand people on the same day in Moscow alone. 

"All the peaceful protesters must be immediately released; no one should be imprisoned for merely exercising their rights to expression and peaceful assembly."