Russia: European Court ruling on 'homophobic' LGBTI law welcomed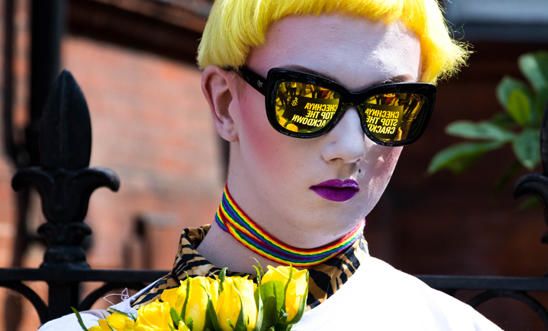 Campaigners took a petition on the Chechnya crackdown to the Russian Embassy in London on 2 June © Jon Cornejo
European Court of Human Rights ruled that Russia had discriminated against three gay rights activists who opposed country's 2013 'gay propaganda' law
Responding to a European Court of Human Rights ruling earlier today that Russia's so-called "gay propaganda" law is discriminatory and encourages homophobia, Denis Krivosheev, Amnesty International's Europe and Central Asia Research Deputy Director, said:
"This legislation has always been nothing short of homophobic.

"The law is blatantly discriminatory and violates the right to freedom of expression, and its introduction has undoubtedly contributed to homophobia and violence targeting LGBTI people in Russia. 

"We strongly welcome today's ruling, not least given the renewed urgency over investigating the reports of a terrifying campaign of mass abduction and torture of gay men in Chechnya. 

"We reiterate our call on the Russian authorities to repeal its homophobic legislation, end discriminatory practices and fully respect every person's right to freedom of expression. They should also effectively investigate all instances of homophobic violence in Russia." 
LGBTI crackdown in Chechnya
Earlier this month, Amnesty and Stonewall activists took a 177,000-signature petition to the Russian Embassy in London - part of a half million-strong global petition - along with a letter to the Russian ambassador to the UK, Alexander Yakovenko, calling on the Russian authorities to fully investigate reports of a crackdown on LGBTI people in the southern Russian republic of Chechnya. In April, credible sources in Russia reported that over 100 men thought to be gay had been abducted, tortured or even killed in Chechnya in what appeared to be a coordinated purge.
Despite widespread international alarm at the reports, the Chechen and Russian authorities initially reacted with denials. A spokesman for the head of the Chechen Republic, Ramzan Kadyrov, even denied that LGBTI people exist in Chechnya, saying "nobody can detain or harass anyone who is simply not present in the republic".