Russia: Aleksei Navalny's arrested lawyer is prisoner of conscience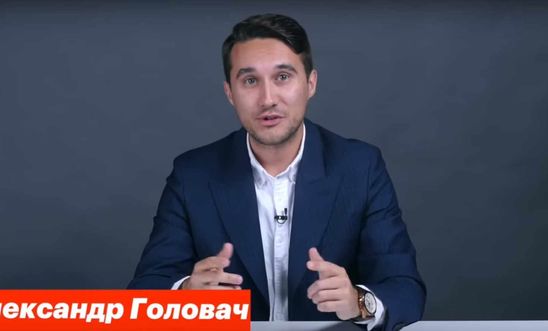 Aleksandr Golovach
Aleksandr Golovach worked for watchdog known for publishing reports into illegal wealth of senior Russian politicians and officials
'The detention of Aleksandr Golovach is the latest example of the Russian authorities' ongoing crackdown on human rights defenders' - Natalia Zviagina
Responding to this morning's arbitrary detention by Russian police of Aleksandr Golovach, a lawyer for opposition leader Aleksei Navalny's Anti-Corruption Foundation, on spurious charges of breaking a law on public gatherings, Natalia Zviagina, Director of Amnesty International Russia, said:
"The detention of Aleksandr Golovach is the latest example of the Russian authorities' ongoing crackdown on human rights defenders and activists, and illustrates how they will resort to any excuse to target those who dare to criticise them.

"This case reveals that Russia's repressive law on public assemblies is not only being used as a tool of wiping protests from the streets; it can also be a reason to arbitrarily arrest and detain anyone at any time.

"The police have used the draconian law as a false pretext under which to detain Golovach.

"For as long as Aleksandr Golovach is deprived of his rights to liberty, freedom of expression and peaceful assembly solely in connection with his anti-corruption activism, he is a prisoner of conscience. He must be freed immediately and unconditionally."
The Anti-Corruption Foundation
The Anti-Corruption Foundation is an NGO created by campaigner and opposition leader Aleksei Navalny and his supporters.
The corruption watchdog is known for publishing reports of alleged illegal wealth of senior Russian politicians and officials. On numerous occasions its staff and supporters have been subjected to intimidation, harassment and persecution by the Russian authorities.
Aleksandr Golovach was also briefly detained last night, when he and his fellow lawyer Vyacheslav Gimadi were filming mansions in an affluent area of Moscow as a part of an ongoing anti-corruption investigation.