Russia: activist fined under 'homosexual propaganda law' for Facebook posts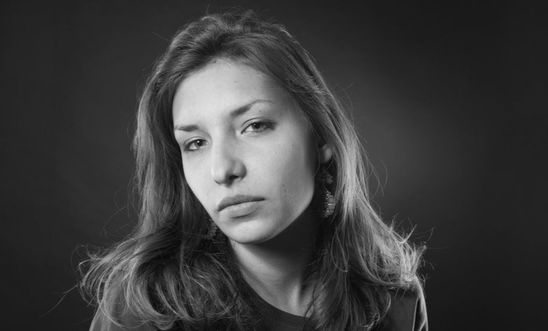 'This law has caused the rise of hate crimes towards LGBT people all over the country', said Evdokia Romanova © Private
Evdokia Romanova fined for posting links to Guardian and BuzzFeed LGBTI stories 
'The accusations against Evdokia Romanova and her trial were absurd' - Denis Krivosheev
The Russian authorities must abolish their draconian "homosexual propaganda law" and end the persecution of human rights activists, said Amnesty International after a court in the Russian city of Samara imposed a fine yesterday on activist Evdokia Romanova for posting links to LGBTI-related stories on Facebook.
Ms Romanova was found guilty of the administrative offence of "propaganda of non-traditional sexual relationships among minors using the internet" and fined 50,000 roubles (£660). The case relates to her having posted a number of links on social media in 2015 and 2016, including a Guardian story on Ireland's same-sex marriage referendum and a BuzzFeed article about an LGBTI exhibition in St Petersburg. 
Romanova is a member of the local branch of the LGBTI movement Avers and an active member of the Youth Coalition for Sexual and Reproductive Rights. On 26 July, she was called into her local police station on the pretext of having to act as a witness in a case she had never heard of. Instead, she was informed that she was facing legal proceedings for "homosexual propaganda".  
For weeks, Romanova and her lawyer were refused access to any details about the exact grounds on which the proceedings against her had been instigated. They were finally granted access to her case file on 5 September, only days before the trial. 
As part of the legal proceedings against Romanova, the Police Centre for the Prevention of Extremism had ordered an "expert" examination of a link she posted to the Youth Coalition for Sexual and Reproductive Rights' website which called for youth activists to campaign for LGBTI rights. The "experts" concluded that it contained "propaganda of non-traditional sexual relations", that it was aimed at "forming non-traditional sexual orientation", and that it was responsible for "creating an appealing image of non-traditional sexual orientation".
Evdokia Romanova told Amnesty International:
"I have lost the feeling of security in this country. I have been receiving threats from people I don't know. This law has caused the rise of hate crimes towards LGBT people all over the country. It prevents LGBT organisations from providing legal and psychological support to young LGBT people, who remain marginalised and unprotected."
Denis Krivosheev, Amnesty International's Europe and Central Asia Deputy Director, said:
"Even the simple freedom to share an online story with friends is now proscribed by legislation that is blatantly discriminatory and homophobic.

"The accusations against Evdokia Romanova and her trial were absurd. They are a sad illustration of the desperate circumstances currently faced by activists working on LGBTI issues in Russia. 

"The homosexual propaganda law is not only being exploited to target individuals like Evdokia Romanova. It is also being used as an instrument to spread fear and uncertainty among LGBTI activists across the country. We reiterate our call on the Russian authorities to repeal this legislation and respect every person's right to freedom of expression."
'Homosexual propaganda law'
The law prohibiting "propaganda of non-traditional sexual relations among minors" - also known as the 'homosexual propaganda law' - was passed in Russia in June 2013. It introduced Article 6.21 into the Russian Code of Administrative Offences allowing for large fines for those who, according to the authorities, promote "non-traditional sexual relations". Amnesty believes the law violates freedom of expression and has been campaigning for its abolition. In June, the European Court of Human Rights ruled that the law was discriminatory.