Rights groups take UK government mass surveillance case to European Court of Human Rights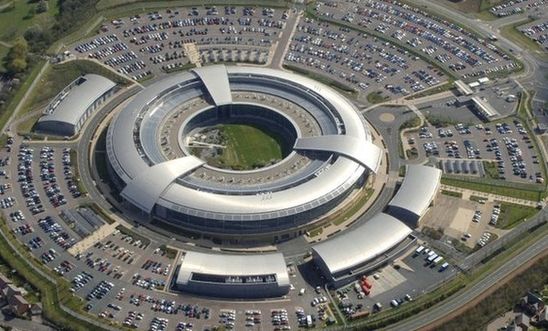 Amnesty International, Liberty, Privacy International and other human rights groups are taking the UK government to the European Court of Human Rights today over the lawfulness of its indiscriminate mass surveillance practices.
The organisations filed the joint application to the Strasbourg Court after having exhausted the very limited legal avenues in the UK.
The challenge comes amid increasing signs that the government's position is unravelling. Twice already this year the security services have been found to be in violation of UK law - most recently in regard to their unlawful approach to the interception of legally-privileged information between client and lawyer. The cases were heard in the secretive Investigative Powers Tribunal, with considerable portions of the proceedings held in secret.
The group of organisations are claiming that the UK legal regime which governs the intelligence agencies' interception of communications and its intelligence sharing practices with the US, is in breach of the human rights to privacy, freedom of expression and non-discrimination guaranteed under the European Convention on Human Rights.
Nick Williams, Amnesty International's Legal Counsel said:
"The UK government's surveillance practices have been allowed to continue unabated and on an unprecedented scale, with major consequences for people's privacy and freedom of expression. No-one is above the law and the European Court of Human Rights now has a chance to make that clear.

"It is ridiculous that the government has been allowed to rely on the existence of secret policies and procedures discussed with the Tribunal behind closed doors – to demonstrate that it is being legally transparent.

"The government has consistently said – 'trust us', we're acting in the interests of national security - but national security and fundamental human rights are not mutually exclusive.

"In fulfilling its duty to protect people, the government must not discard its other human rights obligations and must allow us to hold it up to public scrutiny and accountability.

"This industrial scale mass surveillance makes it increasingly difficult for organisations like Amnesty International to carry out human rights work. It is critical that we are able to seek and receive information of public interest from our confidential sources, free from government intrusion."
A report by the UK Intelligence and Security Committee, the UK parliamentary committee with responsibility for oversight of UK intelligence released on 12 March, echoed Amnesty's concerns about the lack of transparency in existing legislation and proposed a fundamental review of the existing legal framework.
However, it also defended GCHQ's mass surveillance programme as a legitimate intelligence-gathering tool. Amnesty refutes this on the basis that indiscriminate mass surveillance constitutes a fundamental breach of the human right to privacy and freedom of expression as it is inherently disproportionate.
GCHQ's mass surveillance programme, TEMPORA, gives the government access to huge amounts of data on millions of people.
James Welch, Legal Director for Liberty, said:
"It is thanks only to Edward Snowden's revelations, and the scant disclosures we and the other claimants have been able to prise from the Government, that we know anything whatsoever about what the intelligence services are up to.

"The Tribunal believes that there are sufficient safeguards to protect us from industrial-scale abuse of our privacy. We disagree, and hope the European Court will finally make clear to our security services that they cannot operate in near complete secrecy."
Carly Nyst, Legal Director of Privacy International, said:
"Mass surveillance is a violation of our fundamental rights. Intercepting millions of communications every day, and secretly receiving millions more from the NSA by the back door is neither necessary nor proportionate.

"While the IPT sided with GCHQ and against the rights of millions of people, Europe's highest human rights court has a strong history of ensuring intelligence agencies are compliant with human rights law. We hope that the Court continues this tradition and GCHQ is finally held accountable for its unfettered spying on the world's communications."
Legal flaws
During 12 months of litigation between the government and the NGOs significant flaws in the UK's legal regime have been exposed. They include:
• Previously secret "arrangements" which allow the UK intelligence service to request or receive access to bulk data from foreign agencies like the US National Security Agency without a warrant whenever it would "not be technically feasible" for the Government to obtain it themselves.
• UK law also allows for the intelligence services to obtain general warrants authorising indiscriminate mass surveillance to be approved by the Secretary of State and renewed on a rolling basis.
• The UK Government considers it justifiable to engage in mass surveillance of every Facebook, Twitter, YouTube and Google user in the country, even if there is no suspicion that the user has committed any offence, by secretly redefining them as "external communications".