Philippines: Duterte's 'grotesque' comments on killings should be probed by ICC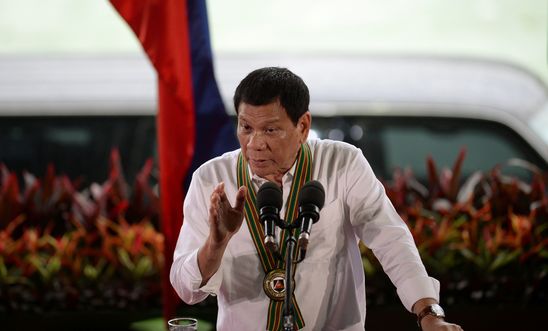 Philippine President Rodrigo Duterte's statement that his "only sin is extrajudicial killings", later dismissed as "playful" by his spokesperson, should be investigated by the International Criminal Court (ICC), Amnesty International said today.
Minar Pimple, Senior Director for Global Operations at Amnesty International, said:
"This apparent admission by the President himself highlights the urgent need for international investigations into the thousands of killings and other human rights violations committed in the name of the government's 'war on drugs', which has claimed the lives of thousands of mostly poor and marginalised people.

"Duterte's statement should be of interest to the ICC as it looks into complaints of crimes against humanity filed against him. Victims' families and several groups, including Amnesty, have found strong evidence supporting the call for an international probe.

"This 'playful' comment is a grotesque cruelty at best, and a damning indictment of his government's murderous campaign at worst. This is no time to be 'playful' - the killings have to stop."
Yesterday, during a speech before government executives, Duterte said, "My only sin is the extrajudicial killings". He also threatened to "hit the head" of the ICC prosecutor.
Duterte's spokesperson Harry Roque later clarified that the President was "not serious" and was only being "playful", and that what he meant to say was that extrajudicial killings is the only issue his administration is being accused of.
Based on government figures, the death toll from the government's "war on drugs" stands at 4,854 from 1 July 2016 to 31 August 2018. Human rights groups, however, say the actual number could be up to three times this figure.
In January 2017, Amnesty released a report describing how the deliberate and widespread killing of alleged drug offenders appears to be systematic, planned and organised by the authorities, and may constitute crimes against humanity. The report also showed that many of those who have been killed are from urban poor communities, revealing the so-called "war on drugs" to be a war on the poor. Further, it found evidence of links between state authorities and some armed persons who carry out drug-related killings, as well as under-the-table payments to police to carry out killings.